Angel Coloring Pages for Adults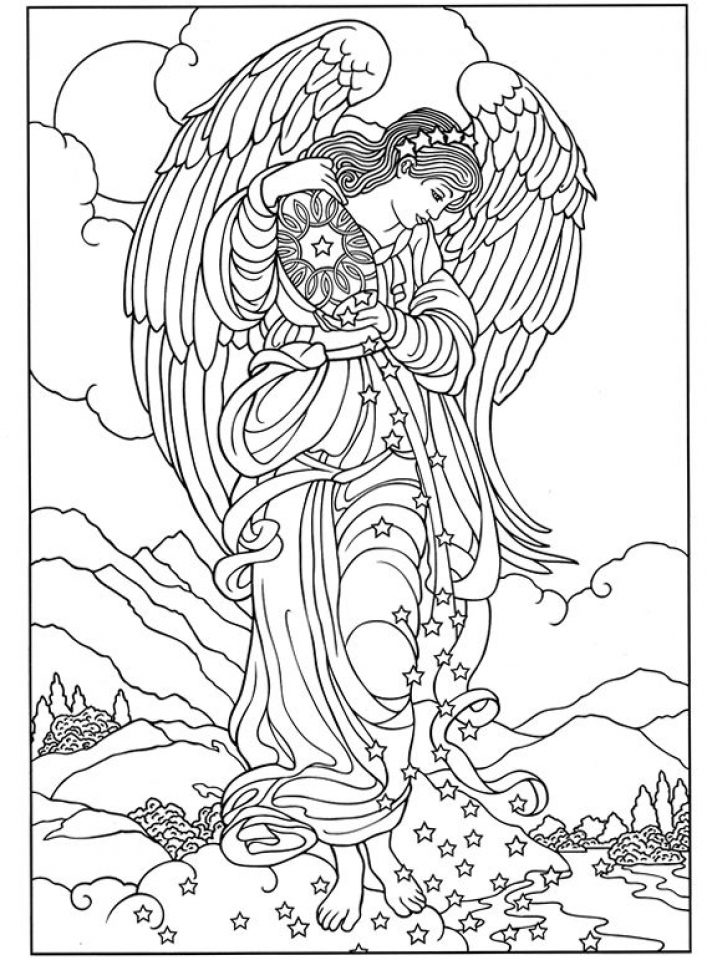 Do you believe in the existence of angels? Actually, that question doesn't have anything to do with these angel coloring pages for adults. You don't have to believe in angels to enjoy coloring these beautiful printables for grown ups. But still, I think it's interesting to find out how different people view a matter that science can't prove. I tried to look it up in the biggest question and answer site Quora.com, and apparently there are quite a few people who experienced strange encounters as if they had met an angel. Even those who claim that they're rationalist and atheist said that they may had encounter an angel.
Anyway, I'll leave the question whether angels really do exist to you. Right now, I just want to share with you these awesome coloring pages of angels for grow ups. They're quite challenging in terms of difficulty. And since they're not some abstract patterns, you may have to focus some more into the printables to find colors that would make them appear harmonious and gorgeous. In order to print these angel coloring pages for adults, simply click one of the thumbnails below. The full size image will load and you will get to save it and print it later. Like always, you can only use these images for personal activity. If you don't like what you see in these detailed angel coloring pages, you can check out other awesome coloring pages for adults.
Also Check: American Girl Coloring Pages
Angel Coloring Pages for Adults
#angel coloring pages adults#angel coloring pages for adults#free printable angel coloring pages adults