Disney Princess Anna Coloring Pages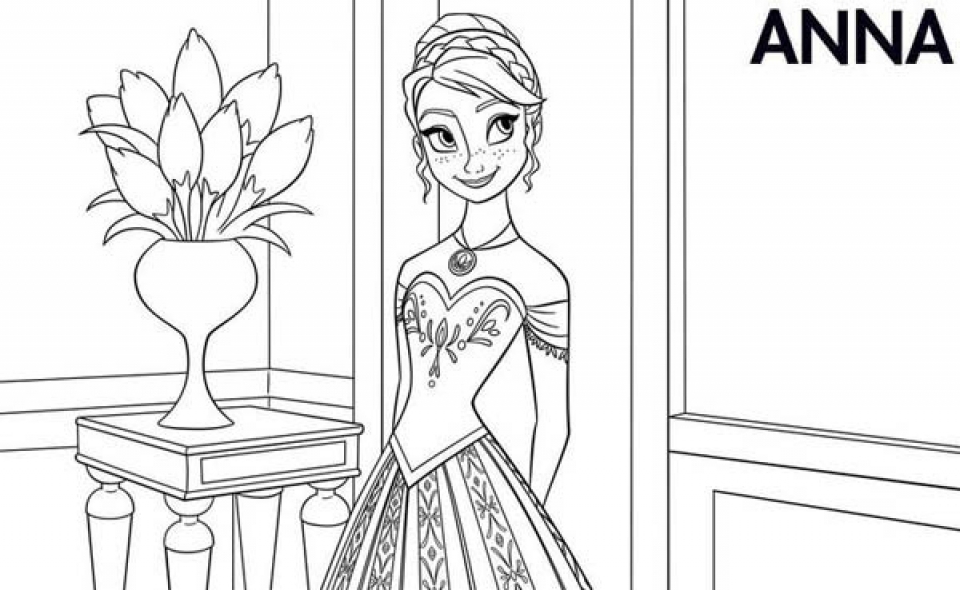 This Disney princess really needs no introduction. She's the only person, not only in Disney's universe but probably in the entire world too that wants to get engaged with someone she just met. Yep, she's Princess Anna from biggest Disney's sensation since 2000, Frozen. Unlike her sister, Queen Elsa, Anna seems to be a little too trusting with strangers. But she's got the kindest heart and she's also very brave. She doesn't hesitate to go up a mountain alone to find her sister whom she has misunderstood. I like her better than Elsa, actually. I'm glad in the end of the movie, she learns her lesson: "Never trust someone you just met too much". Anyway, a few weeks ago, I came across this video on Youtube showing an epic rap battle between Anna and Rapunzel. It's nice but spoiler alert: it's got a few explicit words in the rhyme. Check it out if your kid is away. It's funny, really.
Anyway, in this post, I want to share some coloring pages of Princess Anna. However, you may also see some other characters in the following printables, such as Hans, Kristoff, Olaf, and of course, her sister Elsa. You can see Anna both n her childhood and in her teenage years. There's even one printable that show the moment when Anna is turning into an ice statue. Man, I remembered watching Frozen for the first time and thought Anna wouldn't really make it because she had not kissed Kristoff yet. Turns out, the act of true love that the trolls talked about is that she helped her sister, Elsa, regain her confidence, hence, a control over her icy power. Also, what I love about Anna is despite looking cute and girly, she can be really rough. She throws a bag of fire to the wolves and punch Hans in his face until he fell to the cold water. Anyhow, I hope you enjoy these Disney's Frozen Princess Anna Coloring Pages.
Also Check: Zootopia Coloring Pages
Princess Anna Coloring Pages
Save