Art Deco Patterns Coloring Pages for Adults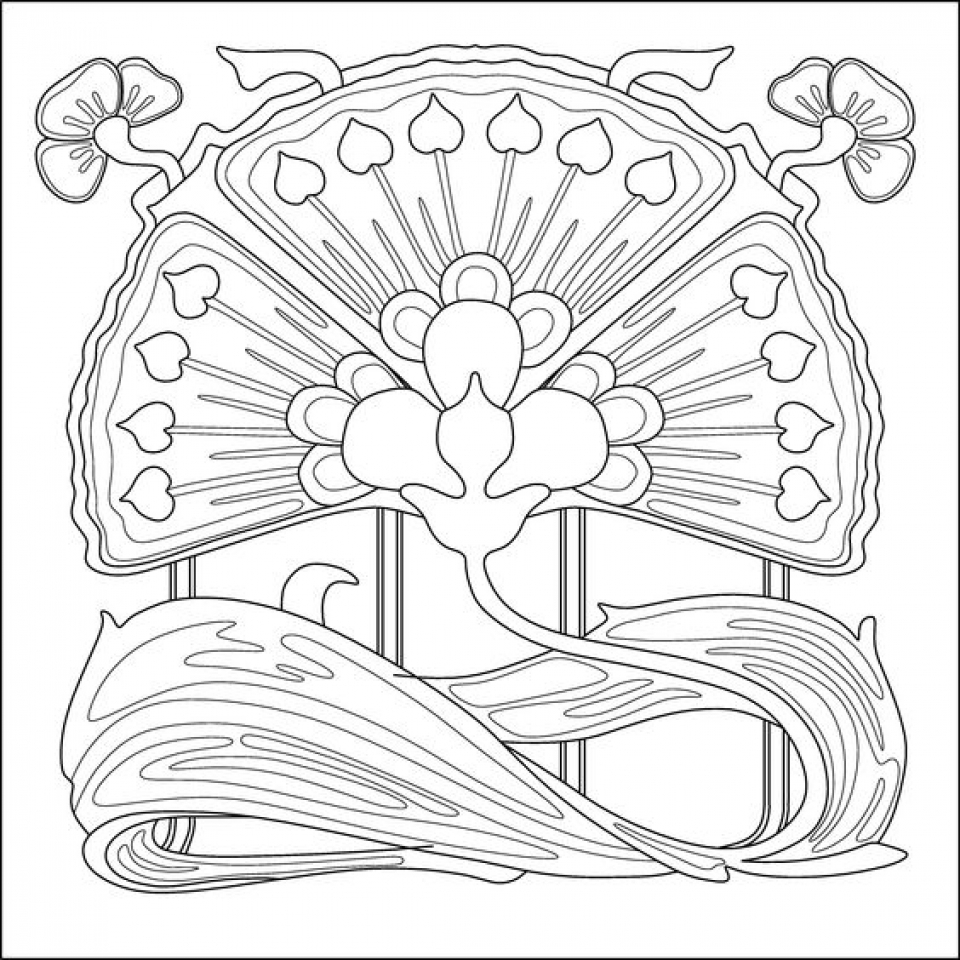 Have you ever felt so stressed that your head becomes heavy? So stressed that You can't do anything right? Well, I have. I can tell you, that was quite a hard time for me. My productivity was down significantly as I really couldn't think how to complete my tasks. Then I stumbled across some free coloring pages for adults. People have been saying that coloring is the cheapest and easiest prescription for stress. So I tired it and guess what, it was exhilarating. The sensation you feel as you focus your mind harmonizing colors on the printable is really exciting. Of course, my problems were not solved right away after that. But at least I get to rediscover myself. I' was full of passion again and ready to grind anything at work.
That's just one magic of coloring pages for adults. If you've been looking any, why don't you start from these art deco patterns coloring pages for adults? These beautiful images are free to print as long as you keep them for personal use. In case you're wondering what art deco is, it's a predominant decorative art style of the 1920s and 1930s, characterized by precise and boldly delineated geometric shapes and strong colors, and used most notably in household objects and in architecture. Art deco style was very popular after World War 1 but its glows started to fade in World War 2. Just Take a look at these art deco patterns. As sson as you focus your mind on them, you'll forget all your problems and be able to think more clearly. Enjoy!
Also Check: Rainbow Coloring Pages
Art Deco Patterns Coloring Pages for Adults
#art deco coloring pages#art deco coloring pages for adults#art deco coloring pages free