Back to School Coloring Pages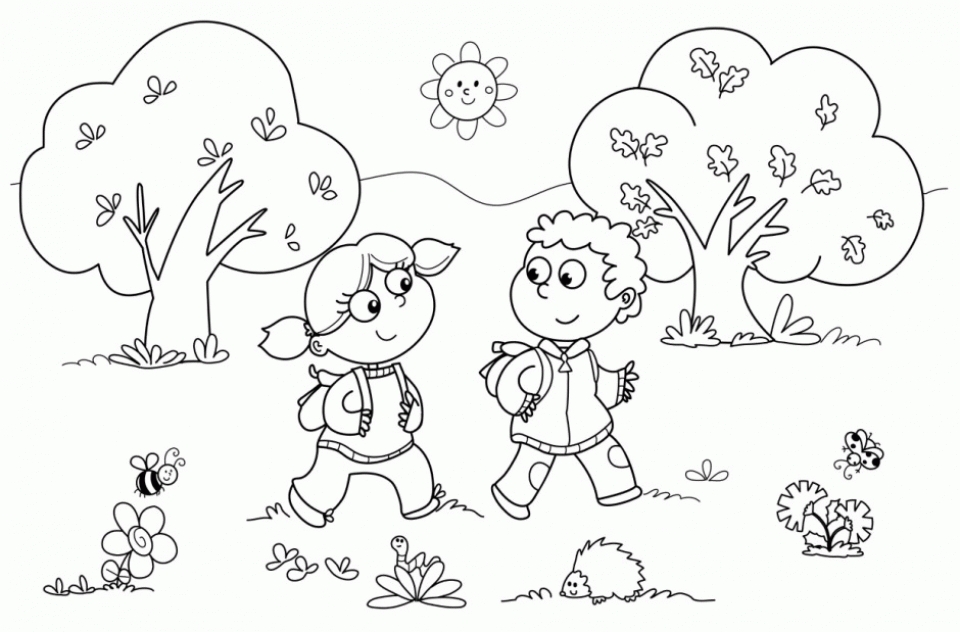 I remember when I was still a school boy, always finding myself excited and nervous at the same time during the last few days of holiday season. I was excited because I finally got to see my friends again and I felt like I couldn't wait any longer. They were always fun to hang out with. Bu I was also very nervous because school days mean I had to wake up early again, got back to the same old routine, dealing with the same old stuff: assignment, school project, homework. Your kids may feel the same as I did. Getting back to school always triggers mixed feelings on kids. If you find it so, perhaps the following back to school coloring pages can ease your children a little. You may even learn that they can be some sort of motivation too. They may help remind your kids of all the exciting things when they meet their school friends and forget the things that discourage them.
In the following back to school coloring pages, you can find many kinds of drawings. From the school bus full of children excited to leave for school, to the various school objects like books, pencils, and rulers, all showing cheerful expressions that can help ease the worries on your kids. There's also a back to school Hello Kitty coloring page for your little girl. They're so cute that all young girls must love them. Of course, you can also find kids - boys and girls - doing different activities in these back to school coloring sheets. I also found one back to school color by number page, for kids that are less expressive and unfamiliar with colors. The numbers will guide them and they'll be more confident with their color works. Check them out yourself. P.s. all of these back to school coloring pages are free for educational purpose only.
Also Check: Despicable Me Coloring Pages
Back to School Coloring Pages
#back to school coloring pages for kindergarten#back to school coloring pages for second grade#back to school coloring pages for toddlers#back to school coloring pages free#back to school coloring pages printable