Barney and Friends Coloring Pages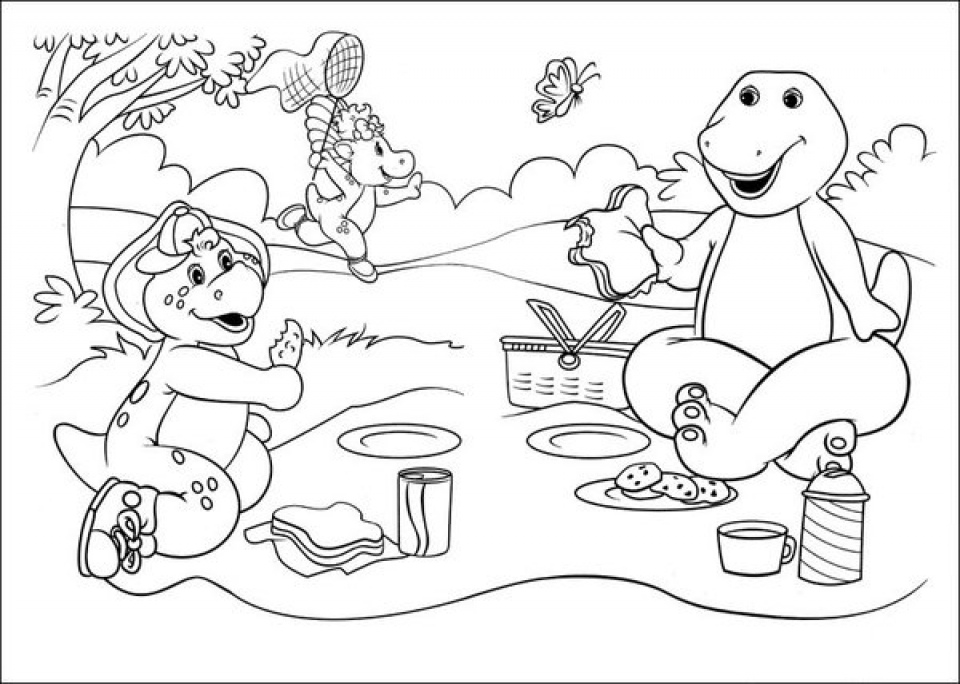 Not all T-Rex is vicious and blood-thirst. Well, at least not for our friendly purple friend Barney. He is a tyrannosaurus rex but he is very nice to his friends. The show where Barney and his friends become the stars have ended in 2015, but apparently PBS is planning to relaunch it. According to its Wikipedia page, the relaunched version is going to be aired some time in this year, 2017. Barney is still going to be perfectly purple and he's still going to give some valuable educational values to your kids through fun songs and activities, just like what he did in the past. He's still going to show up with his three dinosaurs friends, Babby Bob the triceratops, B.J. the protoceratops, and Riff the hadrosaur. Barney and all of them can help educate your little ones using games and songs.
Now, if you're looking for some nice Barney coloring pages for your preschool kids, you can find many of them below. You can find Barney and his friends doing various fun activities such as playing baseball, catching butterflies, and hiking. You can also find him doing some easy chores that all kids can do like raking fall leaves and decorating Christmas trees. You can also see Barney becoming an adventurer and locomotive operators. He seems to enjoy everything he does. And everything Barney does look fun to all of us. Anyway. all of these Barney and Friends coloring pages are free, but you must keep in mind that you may only use them for educational and personal purpose only.
Also Check:New Years Coloring Pages
Barney Coloring Pages
#barney coloring pages birthday#barney coloring pages for toddlers#barney coloring pages free printable#barney coloring pages games#barney coloring pages online free