Boss Baby Coloring Pages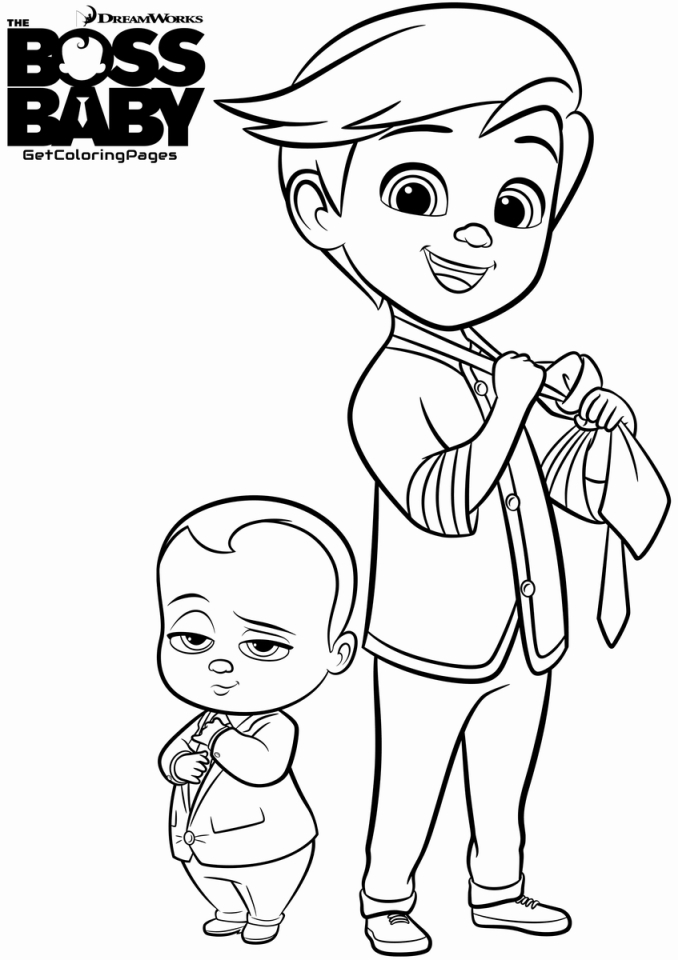 Don't let his cute face fool you. Boss Baby is the baddest baby you will probably ever see. He think he is a CEO or something and he feels he can fire his older brother anytime he wants. The movie is released in the beginning of March and although reviewers didn't find it very appealing, Boss Baby is quite a huge Box Office success. For a movie with total budget of around $125 million, it's an outstanding feat to gross over $350 million worldwide. This once again shows that family movie still sells and as long as it looks cute and funny, it will always sell, no matter what the critics have to say about them.
Anyway, if your children are loving Boss Baby movie, you might want to get these coloring pages. There are a lot of characters from the movie shown in the following printables. From the Boss Baby himself to his jealous older brother Tim. You can see the two of them in a family picture where both of them clearly shows contempt to each other. There is also a baby girl named Staci. The Boss Baby can be seen doing many things, from eating a slice of pizza, showing his cute expression, to looking bad with his malicious bog shot face. There are more than 20 of them, so why don't you see them for yourself. Hope you like these Boss Baby Coloring Pages.
Also Check: Beauty and the Beast 2017 Coloring Pages
Boss Baby Coloring Pages