Bunny Coloring Pages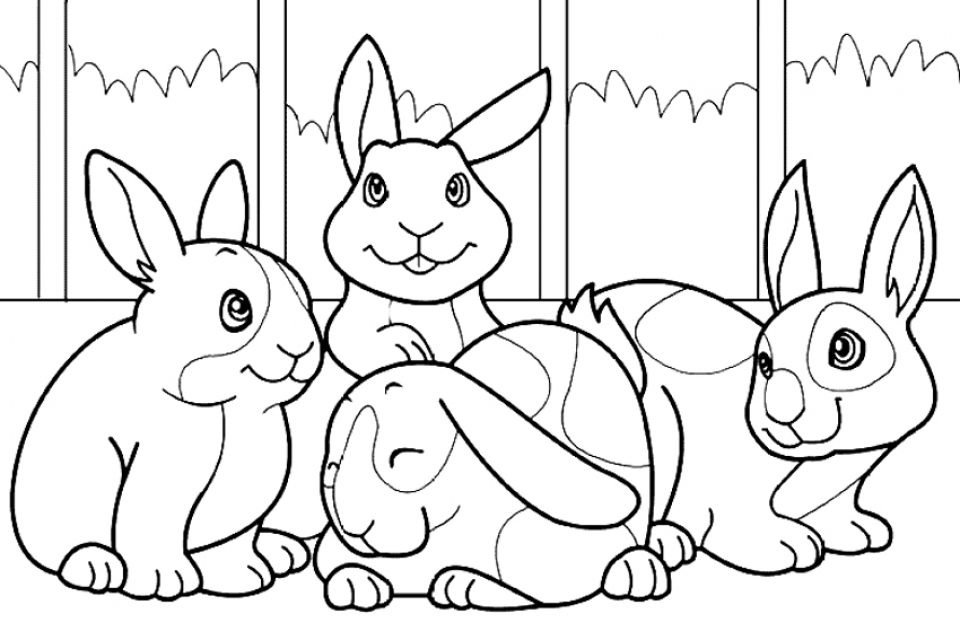 I always thought bunny is baby rabbit. Well, I was wrong at that. As it turns out, bunny is just a synonym for rabbit. It's not like they were bunnies when they're a week old, and become rabbit once they reach maturity. Speaking of babies, bunnies make a lot of them, which is something to consider if you want to keep a pair for pets. They can deliver baby bunnies (also called "kittens") more than once in a year, and every time, they can deliver up to nine baby bunnies. So, as you can imagine, their numbers multiply very quickly. This fact was shown briefly in Zootopia, where the number of inhabitants in Judy's hometown increases almost every second. Anyway, as cute as bunnies are, I hope you think it through carefully if you want to adopt them. Don't take them in just because your kids have a "bunny fever" in Easter, because believe it or not, there are lots of abandoned bunnies out there. Many animal shelters host more bunnies than dogs and cats, which is sad really.
Now, if you want to have fun watching your kids expressing themselves through colors and art, maybe you want to print some of these bunny coloring pages. There are more than thirty of them and the drawing is just as various as you can expect. Some of the bunnies in these coloring pages look very cute, while some others look plain and simple. Among these bunny coloring pages, you can find the classic trickster of old times, Bugs Bunny together with his cute girlfriend, Lola Bunny. There's even a page showing Lola when she was still a baby, which is so adorable. On another coloring page, you can see a bunny mother look after her babies. Obviously, you can't leave out the Easter bunny with all of their colorful eggs. These coloring pages of bunny look very fun to have in your spare time. Check them out!
Also Check: Snowflakes Coloring Pages
Bunny Coloring Pages
#baby bunny coloring pages#bugs bunny coloring pages#bunny coloring pages free#bunny coloring pages free printable#easter bunny coloring pages to print