Despicable Me Coloring Pages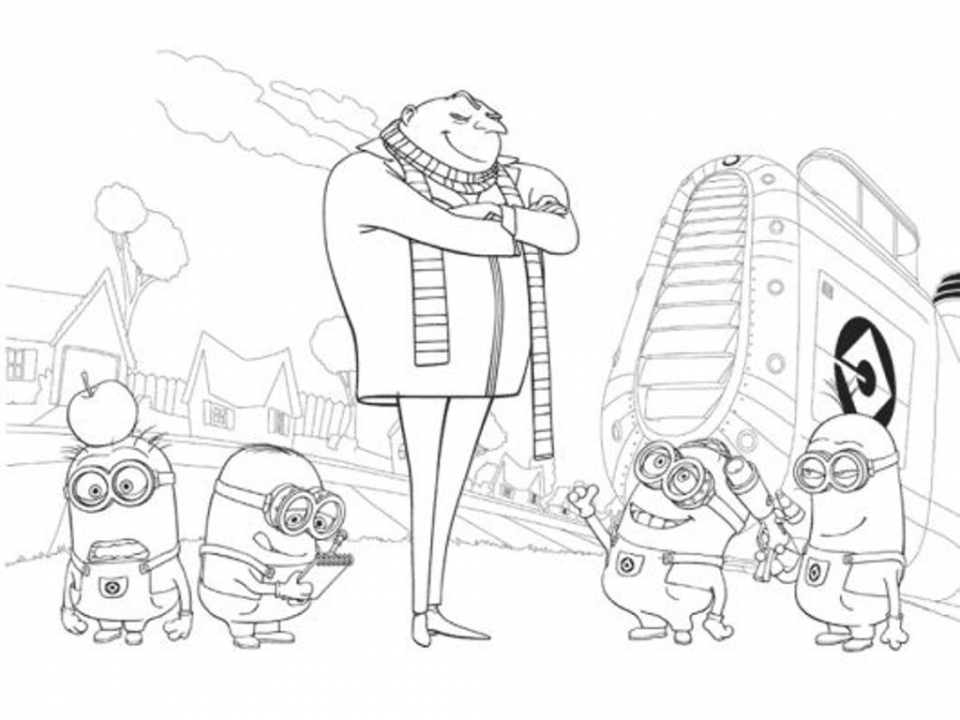 Have you watched the third sequel of one of the most popular animated movies, Despicable Me? I have and I cannot say I'm impressed. I did enjoy it, though not so much. I think the first and original movie - where Gru met the three orphaned kids fro the first time (Agnes, Edith, and Margo) - is the best of the three. While there is still no official word whether Illumination will produce the forth sequel, I do hope that it will turn out for the better. I hate to see it end tragically like Ice Age that has become nothing but a money-grab franchise. The last movie was so corny, it was hardly entertaining. Anyway, Despicable Me 3 did very well in Box Office, even though I think it's not very extraordinary. Gru trying to prove his worth as an anti-villain agent attempted to seize a super villain Balthazar with the help of his villain-wannabe twin brother, Dru. You should watch it if you haven't.
Now, if what you want is Despicable Me coloring pages, you can found them in this post. I have managed to gather quite a few of them. You can see almost all characters from the first movie to the third one. The villain and Gru's rival in the first movie, Vector and Gru's mad scientist Dr. Nefario, and of course the three little kids adopted by Gru. Characters from the second movie are there too, like Lucy who eventually becomes Gru's wife and evil minions. I couldn't find the Mexican muscular daredevil villain, though (what's his name again?). From the third, movie, you can see Balthazar in his outdated old school fashion outfit and hairdo, and of course, Gru's twin brother, Dru, with his silky blonde hair that makes Gru can't be any more jealous. It'll be a blast to color all of these Despicable Me coloring pages. Go get some for your kids. They're free for personal use.
Also Check: Pumpkin Coloring Pages
Despicable Me Coloring Pages
#despicable me characters coloring pages#despicable me coloring pages agnes#despicable me coloring pages free#despicable me coloring pages online#despicable me unicorn coloring pages