Difficult Coloring Pages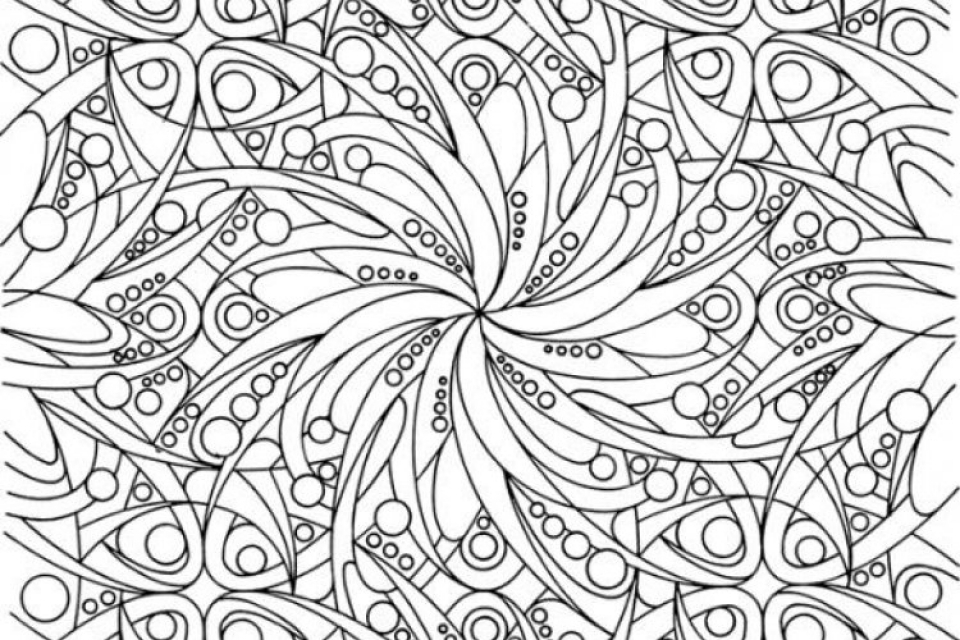 Looking to get some difficult coloring pages for grown ups that you can print for free? Good! You can find some of the most beautiful adult coloring pages all with difficult details and curves and edges to color. Most of these difficult coloring pages consist of abstract drawing. Some of them look like a repeated pattern or widely known as tessellation, some of them are just abstract curves and curls that resemble flowers and heart. You can also find a few realistic drawings in the following collection of difficult coloring pages, like realistic drawing of birds and tropical fish. They look very intriguing and if you can apply the right colors on these realistic coloring printables, you can really make them look alive. To print these difficult coloring pages for adults, all you got to do is click on the thumb image and then click the print button on the new page where it shows you the full resolution version of the printable.
Coloring for adults is no longer become just a hobby for those interested in arts. With so many therapists and researchers revealing the benefits of coloring to calm our mind, coloring has become a real trend today. In fact, more and more yoga instructors have suggested that coloring can be an alternative to meditating, thanks to the relaxing effect it provides. Here, I took a quote from an article published by CNN regarding why coloring is a good activity for adults. Coloring enables the doer to "explore feelings, reconcile emotional conflicts, foster self-awareness, manage behavior and addictions, develop social skills, improve reality orientation, reduce anxiety and increase self-esteem." In short, it helps with a good range of mental health problems. So, if you think your life has become too hectic and stressing, these difficult coloring pages can be a good escape for a little while.
Also Check: Reindeer Coloring Pages
Difficult Coloring Pages
#difficult coloring pages for adults#difficult coloring pages for adults free#difficult coloring pages of animals#difficult coloring pages online#difficult coloring pages printable