Dora The Explorer Coloring Pages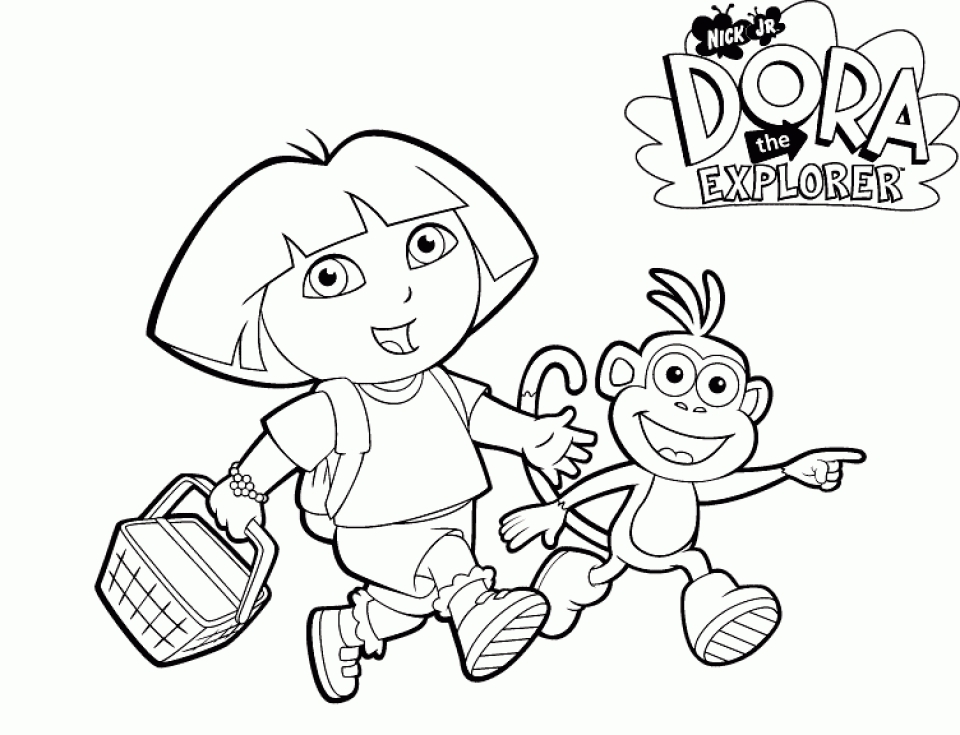 Dora first showed up as a helpful little Latino girl in 2000. So if my math is right, he should be 17 this year. Lol, how time flies, right? Anyway, when Dora first appeared on my television screen, I had no idea that she would make a great impact on my preschool daughter. I mean she's Latino and she's much of a brownish. That's completely different from many main characters in kids' show. But Dora breaks all of my doubt and skepticism. With her good nature and helpful acts, she has become quite a hero in my kid's world. Another prove that good wills transcend race and gender, isn't it?
Anyway, if you're looking to get some Dora the Explorer coloring pages, you can find them on the section below. You get to find her in different costumes as well as different adventures. In one printable, she looks like a middle eastern princess and in another she looks like an easygoing beach girl. You also get to see her with her bestie, the blue monkey Boots and other Spanish friends of hers. There's also the sneaky little fox Swiper who likes to swipe someone else's stuff but always get turned away after three times of "Swiper no swiping" yells. Actually, that was my favorite line in Dora the Explorer. My daughter and I always did that together. Anyhow, I hope you enjoy it!
Also Check: Caillou Coloring Pages
Dora The Explorer Coloring Pages
#dora the explorer coloring pages boots#dora the explorer coloring pages cartoon#dora the explorer coloring pages christmas#dora the explorer coloring pages free printable#dora the explorer coloring pages online