Fairy Coloring Pages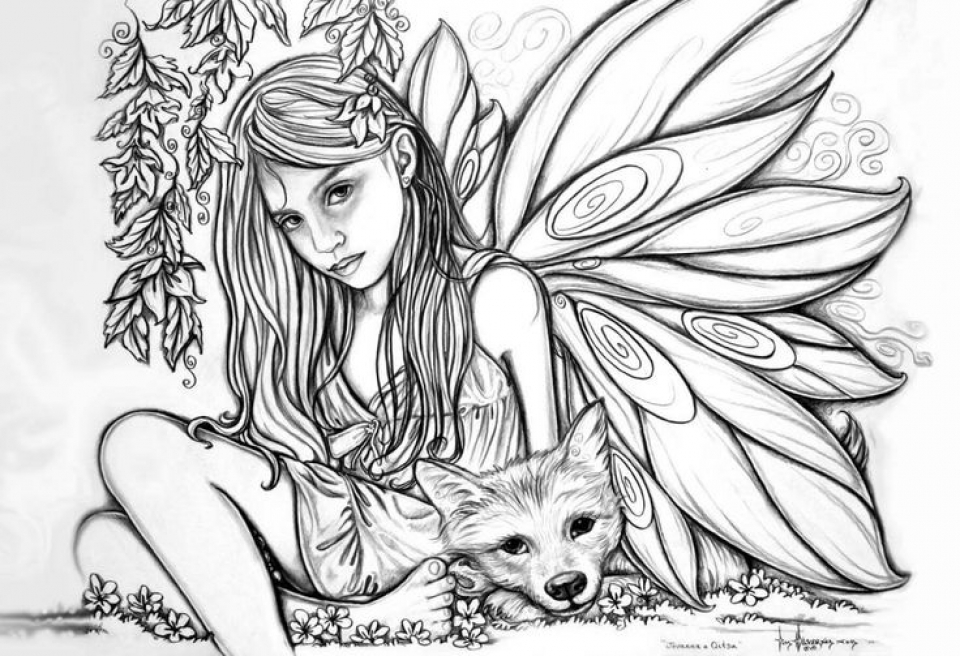 Long before mankind started to tell story in the form of written pages, fairy tales, folklore, and legends had existed. They help parents fascinate their children through the various amazing mythical creatures that play some parts in the stories. Among those magical creatures, fairies are among the most popular. Possessing a form almost identical to humans, only much much smaller, these winged creatures are often portrayed as being helpful and friendly. However, some fairies are also known to make mischievous even aggressive behavior toward humans. Just like the tooth fairies in Hellboy (Oh man, I miss that movie). In modern times, kid's shows can't escape from fairy invasion. There are so many popular characters that children love that come in the form of fairies. For example, Tinker Bell and the fairies in Winx. With their cute faces, these modern fairies have become an idol for many little girls out there.
Anyway, if you are trying to find some nice fairy coloring pages to print, you can find them in this post. There are approximately 40 of them and the collection suits children of all ages, even adults too. You see, most of these fairy coloring pages are quite complex in terms of difficulty, which means only adults would likely be able to have a good time with them. However, some of the printables are also very simple and child-friendly. Just like the image of a little girl wearing a fairy costume, for example. It should be easy enough for kids to color. You can also find some fairies that appear in all Tinker Bell movies, namely Fawn, Rosetta, Silvermist, and Iridessa. Girls of age of 6 or more should be able to color them beautifully. If you're looking for ones entirely intended for adults, check out these angel coloring pages. Either way, I hope you enjoy these fairy coloring pages.
Also Check: Tinker Bell Coloring Pages
Fairy Coloring Pages
#fairy coloring pages for adults#fairy coloring pages for adults printable#fairy coloring pages for preschoolers#fairy coloring pages online#fairy coloring pages to print