The Flash Coloring Pages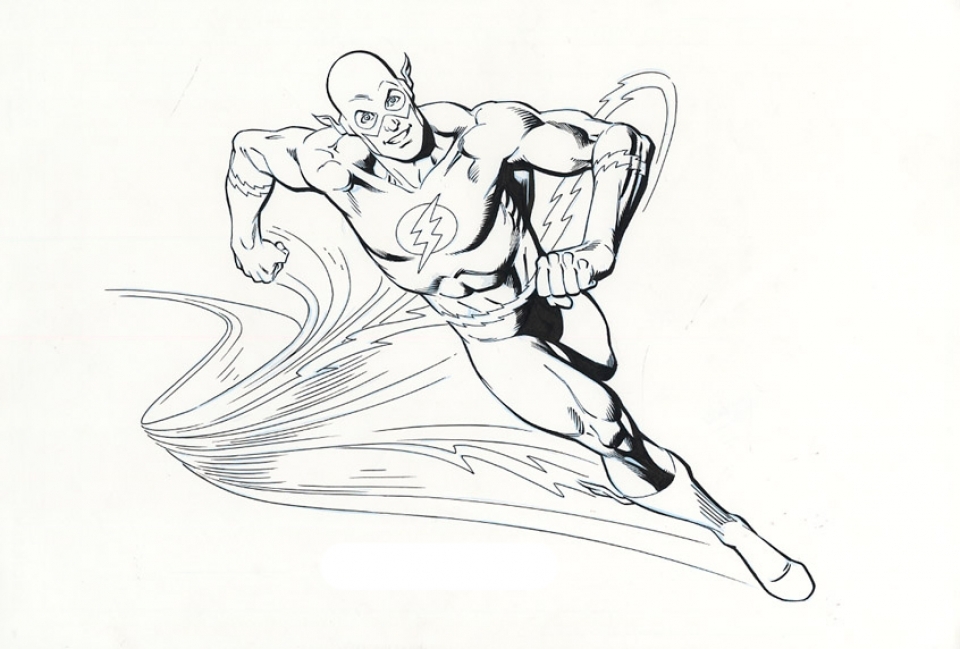 The Flash may have been a superstar in a TV series but the superhero has yet to make an appearance in his live action movie, like Batman and Superman. Maybe DC is still trying to measure how big is the fanbase of their superhero, The Flash, before investing a huge budget to make his own movie. That aside, no one denies that The Flash is one of the most popular superheroes introduced by DC Comics. He's one of the original members of Justice League. In terms of speed, no one can beat him, not even Superman. He's so fast that he can travel back to the past with ease.
Some people think that The Flash is weak. He doesn't have much raw power like Superman and his armor is not made to withstand any blunt force. If this is what you think of, then you're wrong. With insane speed that he has, no one will be able to touch The Flash, let alone land a perfect hit on him. Anyway if your kid is a fan of The Flash, you might want to grab one of these The Flash coloring pages. All of the following superhero printables are free for personal use only. You can click on the thumbnail image that you like so that you can view it in full resolution. If you like it, just print it. If you don't there are hundreds of other superhero coloring pages that might get your attention.
Also Check: Octopus Coloring Pages
The Flash Coloring Pages
#dc flash coloring pages#flash coloring pages online#flash gordon coloring pages#flash gordon coloring pages free#reverse flash coloring pages