The Hobbit Coloring Pages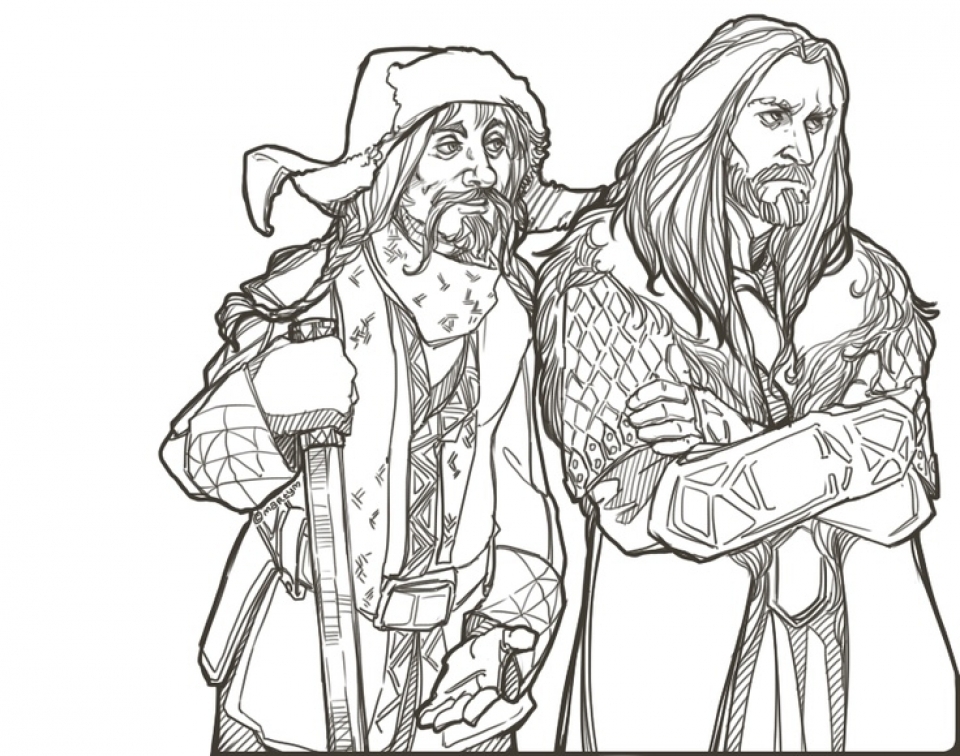 Do you watch The Hobbit? These trilogy movies are a prequel to the eternally popular the Lord of the Rings, telling the story of a curious little hobbit who went through a journey with 13 dwarves and a wizard. If you're a fantasy movies fan, then I'm sure you have watched this movie. I myself have watched all three of them and I cannot say that they're as good as LOTR trilogy. Although the producers appointed the same man at the helm to direct this movie, Peter Jackson, The feeling was quite different from his previous works. Probably it's because there are so many side characters in the movie that the main characters become pretty "forgettable", despite the extensive efforts from the actors and director. Also, it's heavily loaded with computer generated images. I'm not saying that the visual effects are bad, it just can't linger in my mind for a long time.
Anyway, if you like The Hobbit trilogy movies, you might want to enjoy these coloring pages. Featuring many characters shown in the movies, these coloring pages can be a fun time for you Tolkien's fans. You can print and color the printable images of the dwarf king, Thorin and his companions. There is of course the main character, the brave hobbit, Bilbo Baggins with his old best friend, Gandalf the Grey. Speaking of the hobbit, you can't forget about where the halflings live. Yes, it's in the Shire. You can find a couple of coloring pages showcasing the beautiful nature of the Shire. There is even one coloring page that depicts the interior of the hobbit's house. And if you're rooting for the elves, there are quite a few Legolas coloring pages in here. You can find him with many different poses. There's also that female elf who falls in love with a dwarf (I forgot her name). Anyhow, I hope you enjoy these hobbit coloring pages.
Also Check: Jeff Hardy Coloring Pages
The Hobbit Coloring Pages
#the hobbit coloring pages#the hobbit coloring pages to print#the hobbit coloring pictures#the hobbit movie coloring pages#the hobbit printable coloring pages