I Love You Coloring Pages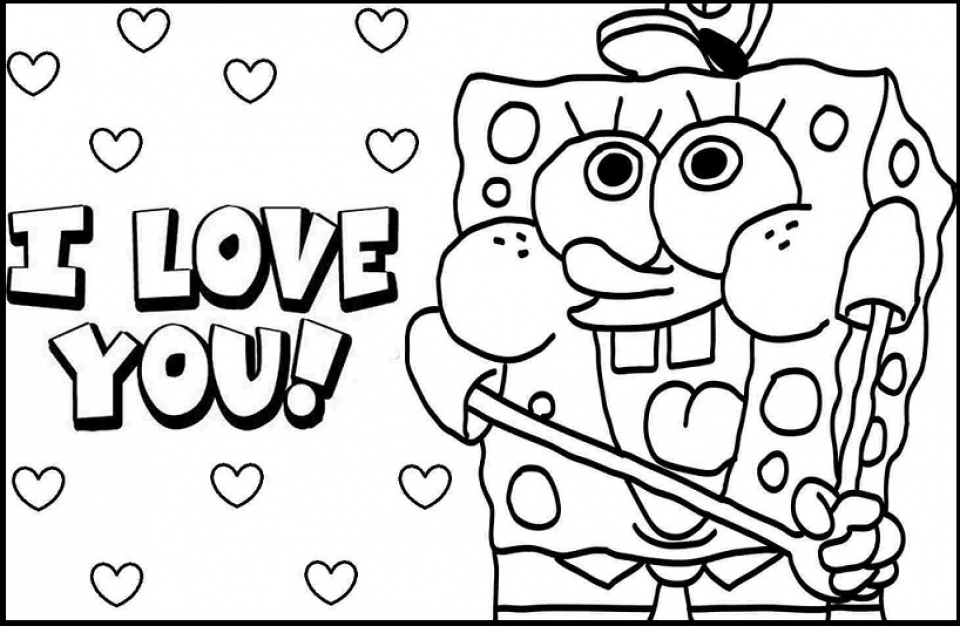 Do you believe that love needs expressions? I mean, you know, isn't it enough that somebody knows that you love him / her without you having to say it? I used to think that way but, boy, how I was wrong! It doesn't matter how obvious your love relation with someone, you still have to say it if you want to keep that relationship healthy. Love withers away if it's not expressed and the there isn't any better way to express it other than that simple phrase "I love you". That short phrase might be overstated and you've probably heard it too many times but love is a simple thing. You don't have to make it complicated.
Have I sounded like a love expert enough? Haha. Anyway, if you've been looking to get some I love you coloring pages, I''ve got a number of them below. They're mostly just simple drawings with heart shapes and words saying "I love you", but I think they're good enough for children. There are also a couple of printables that look funny with Spongebob making cute face. My favorite one is the Teddy Bear that says "I love you beary much." That was a smart line. Anyway, make sure you use them only for personal and educational purpose.
Also Check: Family Coloring Pages
I Love You Coloring Pages
#i love you coloring pictures#i love you coloring sheets#I love you grandma coloring pages#i love you mom coloring pages#i love you mommy coloring pages