Disney Princess Jasmine Coloring Pages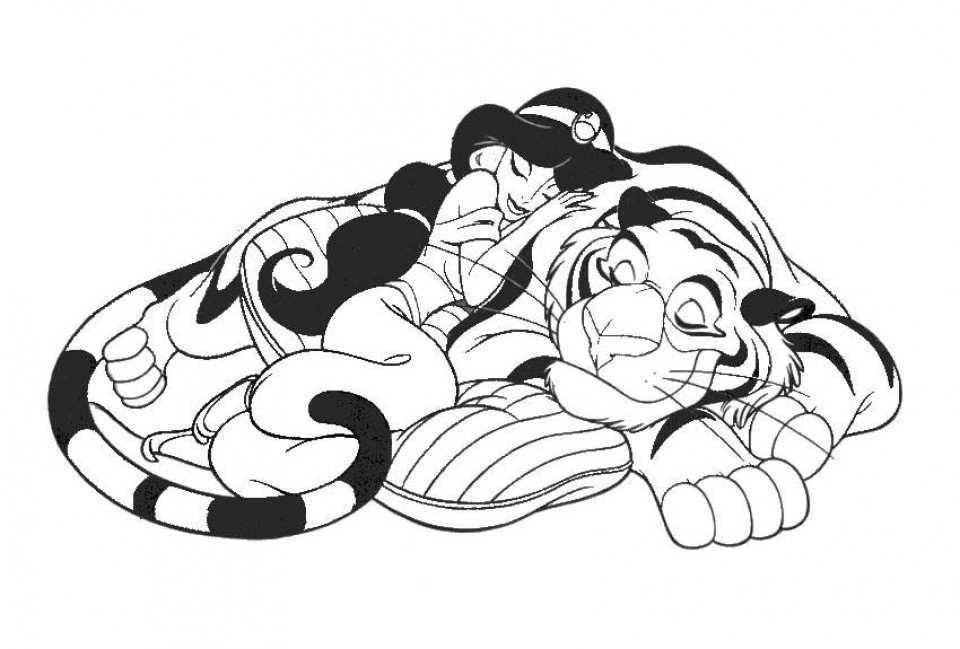 Can you guess who is the only official Disney princess that doesn't play as the main character in the movie? Yep, it's the one and only, Princess Jasmine. In all her movie series, she plays as a secondary character. The main character is played by her boyfriend, Aladdin. Still, that doesn't soil her beauty at all. Jasmine is still as exotic as she's always been. She has a great brown complexion everyone wishes to have. Her hair is as dark as the night sky. And she gets along well with animals. Well, what Disney princess doesn't? But Jasmine's pet is the most badass compared to other Princesses, except for Mulan. She has a huge tiger named Rajah that she can pat anytime. Anyhow, lately I found that people tend to think that Kim Kardashian looks like Jasmine. Well, she may look like her physically but not in terms of personality.
Now, if you want to get your hands on Princess Jasmine coloring pages, you can find many of them at the end of this post. You can see her in many different scenes in the following Jasmine coloring pages. You can see her with her boyfriend, Aladdin riding the royal horse or getting on the flying carpet. You can also see her with having a good time with her best friend, a tiger named Rajah. You can also see her alone by herself, looking at a mirror, maybe thinking what she's going to do in the future. Either way, all of these Jasmine coloring pages look very adorable, like the princess herself. Check them out yourself. Hope you enjoy these Jasmine coloring pages.
Also Check: Zoo Coloring Pages
Princess Jasmine Coloring Pages
#baby jasmine coloring pages#jasmine coloring pages online#jasmine coloring pages to print#jasmine coloring pages to print free#princess jasmine coloring pages to print