Kitty Coloring Pages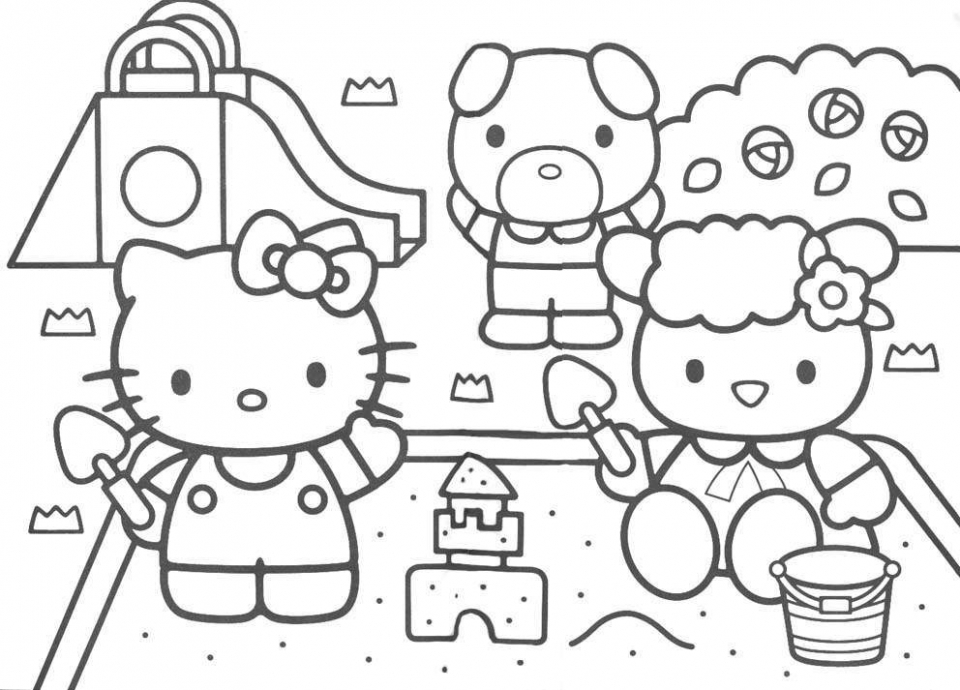 This post is about the popular Hello Kitty coloring pages, not the little kittens. Just a heads up, in case you're looking for the latter. Anyway, Hello Kitty is one of the most well known anthropomorphic cartoon characters in the world. You might think she's a cat. Heck, even her last name, "Kitty", tells us that she's a cat. But she's not. She's just a girl who looks like a cat. Also, do you know why the Japanese Sanrio created her without a mouth? Well, I tried to look it up at Wikipedia and it turns out that the company wants Hello Kitty to project the people's emotion. To put it another way, Sanrio wants to give it up to the people about how they want to see Hello Kitty. If they're sad, Hello Kitty is going to look sad for them.
Anyway, there are 30 Hello Kitty coloring pages that you can save and print for later. You can find them below. In order for you to view these images in their full resolution, all you need is to click on the thumbnails. You can see Hello Kitty in various costume dresses and events. You can see her impersonating The Little Mermaid and you can also find her acting like a cupid. You can see her wear her school uniform together with her school friends. And of course, as a girl, you can also find her in a cute little princess costume. Check these Hello Kitty coloring pages yourself below!
Also Check: Inside Out Coloring Pages
Kitty Coloring Pages
#hello kitty coloring pages#kitty coloring pages#kitty coloring pages free#kitty coloring pages free to print#kitty coloring pages online