The Lego Movie Coloring Pages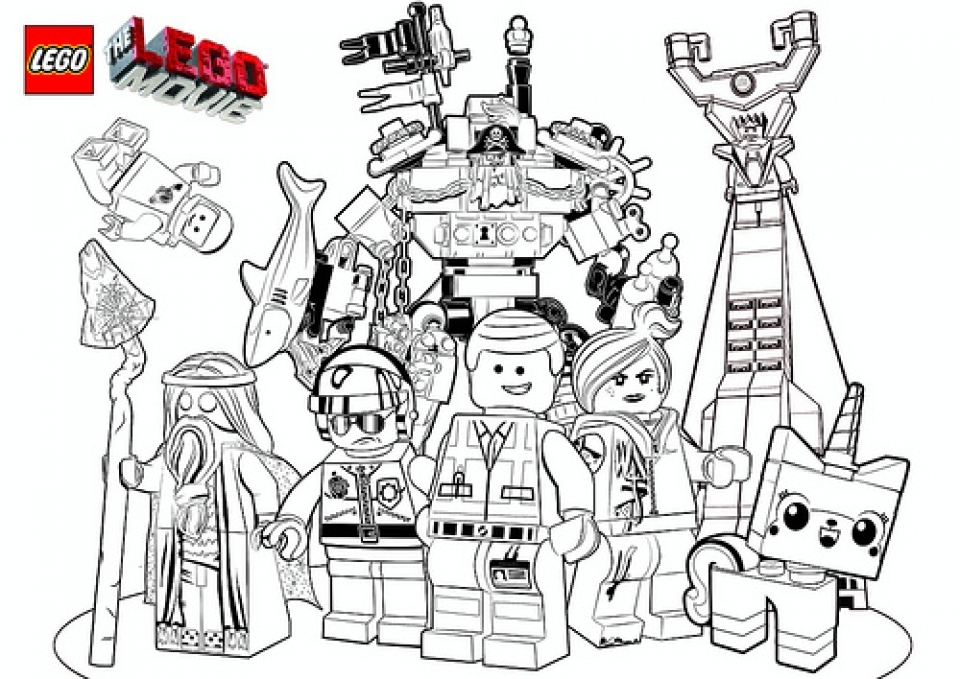 Emmet is probably the most special one of all unspecial people in this world. Well, at least that's what I see in the world of The Lego Movie. He's just a regular construction worker, yet he's destined to save the world from the domination the greedy Lord Business. Even Batman and the coolest girl ever, Wildstyle, can't do that. Only Emmet can. Of course, he needs help from many people. Even Gandalf the White from Lord of the Rings shows up to help him. Anyway, if you're a fan of The Lego Movie, you'll be hyped to know that there's another Lego movie releasing this year. This one features Batman as the main character. He'll be assisted by his adopted son, Robin.
Now if you want to have some fun with The Lego Movie coloring pages, you can find a number of them in this post. Each characters that shows up in the movie can be found in the following printable images. There is Emmet, Wildstyle, Unikitty, Batman, Benny, Vitruvius, Lord Business, and his right hand man, Bad Cop. They are pictured both as one main character and as a group in these Lego Movie coloring pages. What's your favorite character of them all? Mine is of course Emmet and Wildstyle. Emmet kicks so many butts and Wildstyle is simple the best Lego builder out there. No one can catch up to her skills. Still, Benny the Pilot is pretty cool too, though. Anyway, hope you can have fun with these Lego Movie Coloring Pages.
Also Check: Disney Princesses Coloring Pages
The Lego Movie Coloring Pages
#lego movie coloring pages batman#lego movie coloring pages benny#lego movie coloring pages emmet#lego movie coloring pages lord business#lego movie coloring pages unikitty