Lego Star Wars Coloring Pages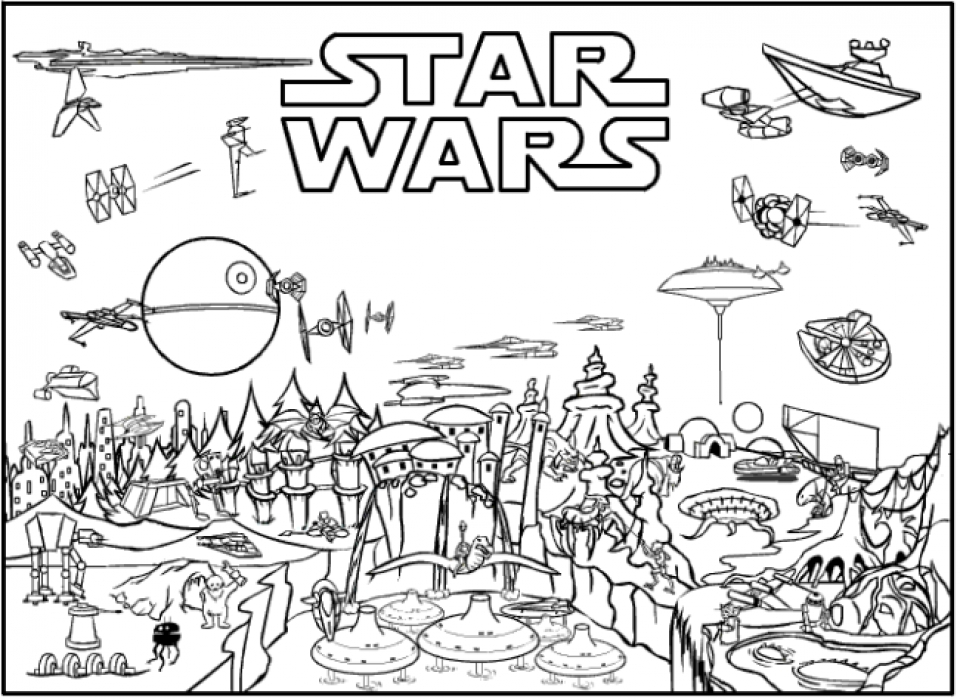 What's the most popular Lego theme ever made? You'd better bet all your money on Lego Star Wars. This thing was sensational when it was unveiled for the first time. After all, what's the best way to sell  toys other than targeting them for the millions of Star Wars' fans out there? The license was originally bought from Lucasfilm by Lego for only ten years, which was from 1999 - 2008. However, since Lucasfilm was hot about rebooting Star Wars, the Danish company decided to extend the contract. If I'm not mistaken, the license is valid until 2022, so if you haven't got the complete pack of Lego Star Wars, you'd better grab it while it's still available. Since the first time it released, Lego Star Wars has spawned no less than five video game titles. Along with them, a bunch of short films as well as miniseries have also been produced. See Lego Ninjago Coloring Pages.
Now, if you want to reminisce the time when Yoda was still the boss, you should get these awesome Lego Star Wars coloring pages. There are many classic Star Wars characters that I'm sure you're familiar with, such as Luke Skywalker, Stormtroopers, Obi-Wan, Boba Fett, Darth Vader, and of course Yoda. Luke is the humble farmer boy who grows to be one of the strongest Jedi in the galaxy. Darth Vader really needs no introduction, since he's one of the most iconic villains in all fictional universes. Seriously, the scariest thing about him is how he can manipulate the force to do bad things, like choking you to near death. And the green Jedi master, Yoda; he's always said to be the strongest character but he always prefers peace to violent war. You can color all these characters in the following Lego Star Wars coloring pages. Check them out below!
Also Check: Music Coloring Pages
Lego Star Wars Coloring Pages
#lego star wars coloring pages clone wars#lego star wars coloring pages darth vader#lego star wars coloring pages games#lego star wars coloring pages luke#lego star wars coloring pages r2d2