Leprechaun Coloring Pages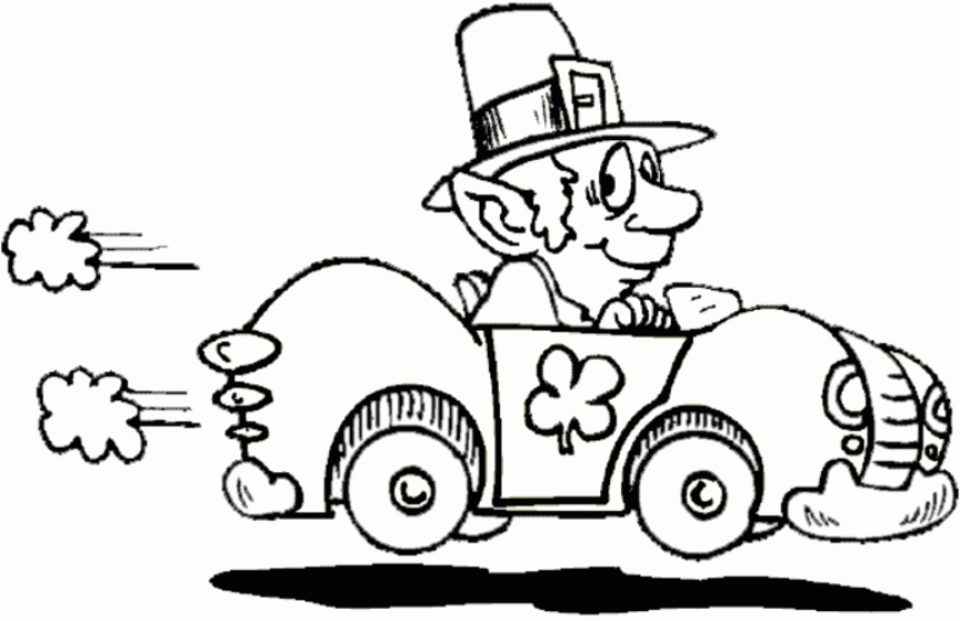 Next to clover and shamrock, Leprechaun is an object that's mostly related to Ireland and its culture. I don't know how the myth of a small elderly man who loves gold began in St. Patrick's land, but today leprechaun has become more of a symbol for Irish man. Like a good Irish person, leprechaun is often pictured using green outfit with oversized hat. Since leprechaun is an elderly man, he has to have some beard. His facial hair is usually colored reddish brown. Leprechaun also loves gold. In fact, legend has it that he keeps his gold at the other end of a rainbow.
Anyway, if you've been looking for leprechaun coloring pages, you can find some of them on this post. The leprechauns look absolutely happy on these printables. Some of them can even play violin and it looks like he's having a blast. Some of them can be seen smoking from a pipe and some others are sliding over a rainbow to pickup his gold. Oh, there is a printable of blank leprechaun face too. This can be a great activity for your preschool kids. You can show some facial expression of the leprechaun and then have your kid draw a face on the blank leprechaun printables. Check them out below!
Also Check: Ballerina Coloring Pages
Leprechaun Coloring Pages
#cute leprechaun coloring pages#leprechaun coloring page kindergarten#leprechaun coloring pages for preschool#leprechaun coloring pages free#leprechaun coloring pages to print