Littlest Pet Shop Coloring Pages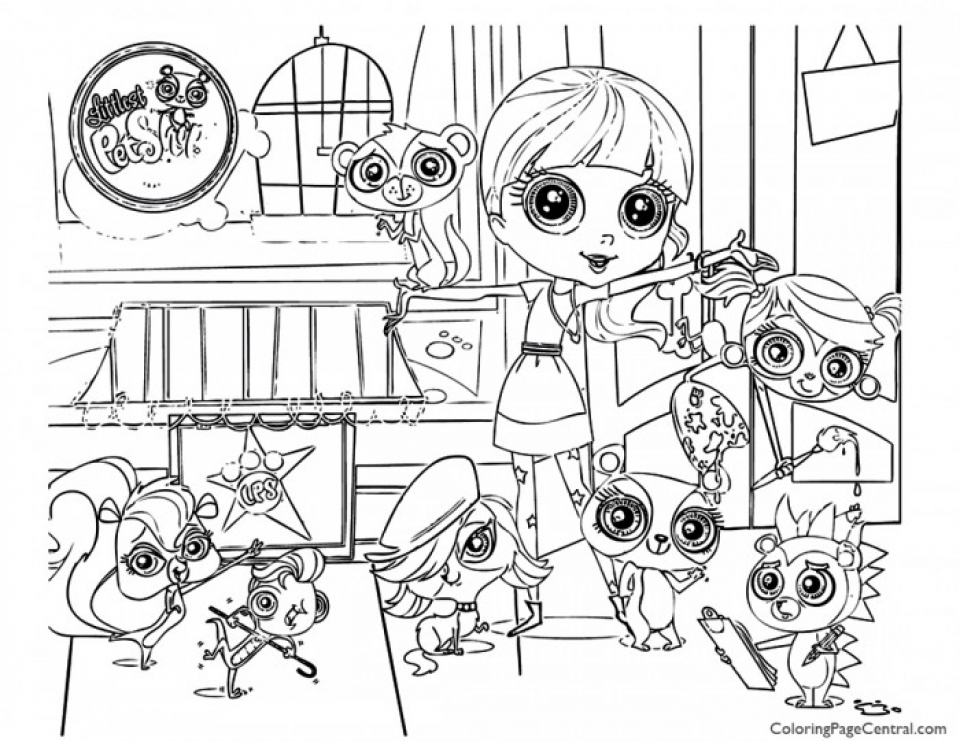 Hasbro released Littlest Pet Shop toys for the first time in 1992, but it wasn't much of a success like it is today. The toy company stopped selling them in the following four years. In 2005, the company attempted to re-market these cute toys. They have modified the baby animal toys to have bigger eyes to make them look more adorable. They also changed the slogan to "Little pets, BIG personalities" which works so much better to gain some attention from many little girls in North America. Littlest Pet Shop quickly became a new sensation. The cute animal toys are loved by thousands of girls. Now Littlest Pet Shop is one of the main toy series sold by Hasbro. There are currently 300 animals. Some of them are those you commonly find in pet stores such as puppies, kittens, turtles, and hamsters. Some others are more unlikely to become a pet, but still very cute. For example, monkeys, skunks, bats, iguanas, and tigers.
If you want to get some Littlest Pet Shop coloring pages for your little daughter, you can knock yourself up by scrolling down the page. There are over 40 Littlest Pet Shop coloring pages that you can print for the cost of nothing, except of course the printing cost. The animals featured in the following coloring pages are as various as they can be. You can see a bunny, a baby monkey, a poodle puppy, a kitten, a squirrel, and even a butterfly. All of them have adorably cute big eyes. Some of the pets even have ribbons and other head accessories to make them look even cuter. My favorite is the cute little monkey that's seen munching continuously. He looks very adorable. All of these Littlest Pet Shop coloring pages are free, but you must only use them for personal or educational purposes. Enjoy!
Also Check: Guardians of the Galaxy Coloring Pages
Littlest Pet Shop Coloring Pages
#littlest pet shop coloring pages cuties#littlest pet shop coloring pages dog#littlest pet shop coloring pages printable#littlest pet shop coloring pages to color online#littlest pet shop coloring pages zoe