Monster Truck Coloring Pages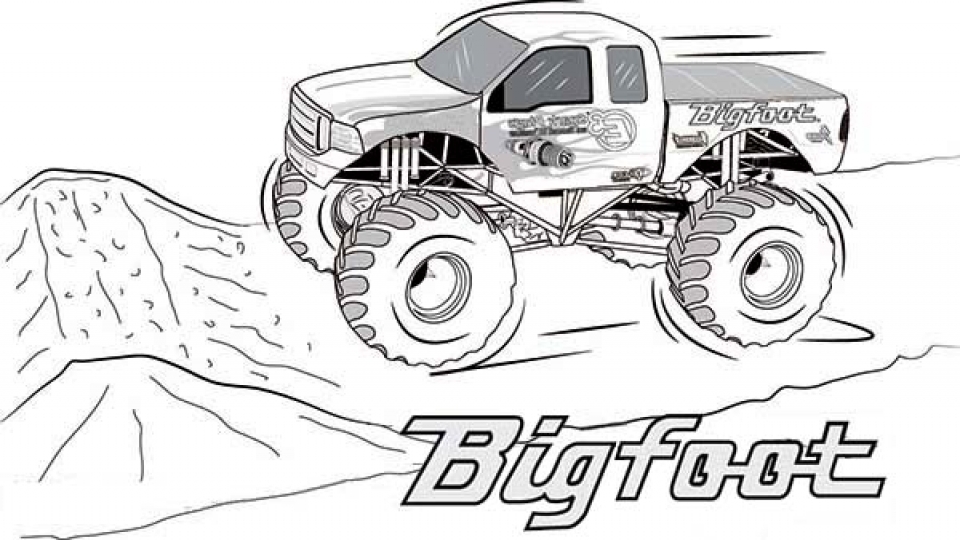 Previously, I made a post about fire truck coloring pages. Now, it's time to get a little rougher. I present to you all, monster truck coloring pages. How do you like that?! In this post, you can find many different monster truck coloring pages, from the spooky Grave Digger to the colossal Monster Jam, all ready to squeeze the junk out of you. Just check out these monster trucks with all their enormous wheels. All the grounds they run over get flattened out like it was nothing. Along with the realistic monster truck coloring pages, you can also find some cartoonish trucks. Ones that have eyes and mouth like the ones you see in Cars movie or Blaze TV series. You can print all mof these monster truck printables but you must only use them for personal purpose.
Anyway, recently, Hollywood released a movie titled Monster Truck. I haven't watched it. Heck I didn't even watch the trailer. t doesn't look too interesting to me and apparently, many people agree with me. The movie turns out to be a Box Office flop. The gross profit is far from covering the original budget to make all those fancy CGI effects, let alone the cash to market the movie. It tells a story about a senior high student who builds a monster truck from scraps of used car. The truck he builds is then possessed by a real monster or sort of thing like that. The two of them become a good friend and embrace a challenging adventure ahead. Remember Herbie: Fully Loaded? It sounds quite like that, only this time, it's a monster truck. Not a VW Golf with racing DNA under its hood. Anyhow, I hope you enjoy these monster truck coloring pages.
Also Check: Mother's Day Coloring Pages
Monster Truck Coloring Pages
#monster truck coloring pages for toddlers#monster truck coloring pages grave digger#monster truck coloring pages maximum destruction#monster truck coloring pages online#monster truck coloring pages to print out