Mother's Day Coloring Pages for Adults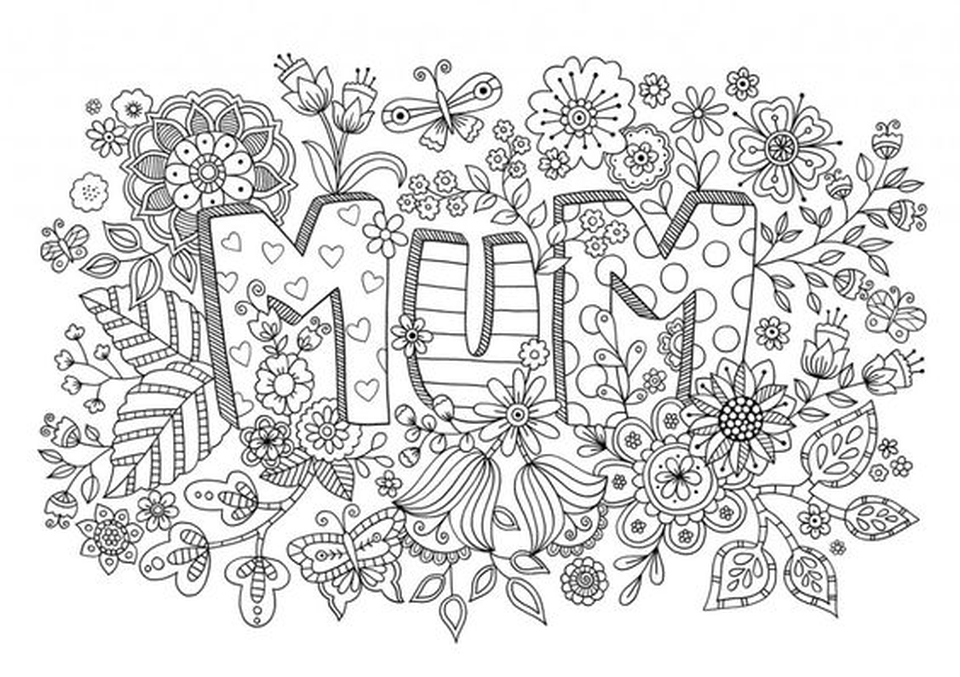 Mother's Day is getting closer. Have you thought of the special gift you're going to give to your mother? What about these super beautiful Mother's Day coloring pages for adults? You can color them with various vibrant shades to make them more beautiful and then give it to your mom as a replacement for your usual Mother's Day card. Of course, you need to wrap something as a gift too. I know every mother in the world is happy enough to see that her child still remember to give her something on Mother's Day, but it wouldn't make sense if you just bring her a sheet of Mother's Day printable that you have colored. If you really have no idea, then the easiest way is to get some nice flowers. Most women love flowers, and your mother will love them even more knowing that it's you, her child, that give them to her along with these lovely Mother's Day coloring pages for grown ups.
If you've been following this site for a while, you should know that yesterday I made a post about Mother's Day printables too. However, in the previous post, the printables are more appropriate for kids and preschoolers. The pictures are too simple for grown ups. In contrast, Mother's Day coloring pages that you find in this post are far more intricate. They feature abstract flower and heart drawings that would make a beautiful card if you can color them well. Obviously, they also have the usual "Happy Mother's Day" script on them too. So choose the Mother's Day coloring pages for adults that you like the most and color them with love. Cheers!
Also Check: WWE Coloring Pages
Mother's Day Coloring Pages for Adults