Disney Princess Mulan Coloring Pages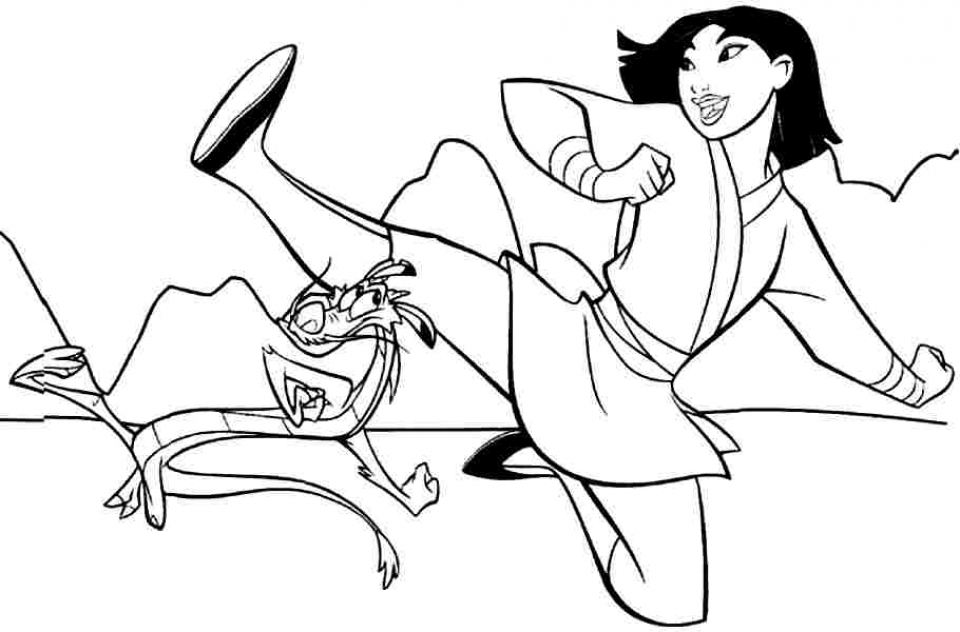 From my point of view, Mulan is the most badass and most awesome Disney Princess, second only to Pocahontas. Why, you ask? Well, isn't it obvious already? First, she's not a royal. She's just a commoner but but that doesn't stop her from saving the entire land of China. Second, she's a very capable martial artist. Heck, I think to say that is an understatement. She's a fully fledged warrior. She performs archery like a boss, she rides a horse like a real ancient soldier. She even has to disguise himself as a male soldier as to not arouse any suspicion. Last but not least, Mulan's got a dragon for a pet. How is that not badass?
Anyhow, as awesome as Mulan is, I think other Disney princesses don't fall too far behind. Nevertheless, in this post, I'd like to focus only on Mulan. Here, you can find lots of Mulan coloring pages. You can see her training his martial art skill when accompanied by her little dragon, Mushu. Moreover, you can also see her dressed as a male Chinese warrior in order to save her only love, Li Shang. But if you look for the feminine side of Mulan, there are plenty of images of that too. You can see Mulan wearing beautiful kimono, although kimono is not really a Chinese culture. Either way, have fun with these Mulan coloring pages.
Also Check: Earth Coloring Pages
Disney Princess Mulan Coloring Pages
Save
#free mulan coloring pages to print#mulan and mushu coloring pages#mulan and shang coloring pages#mulan coloring pages online#mulan mushu coloring pages