Ninja Turtle Coloring Pages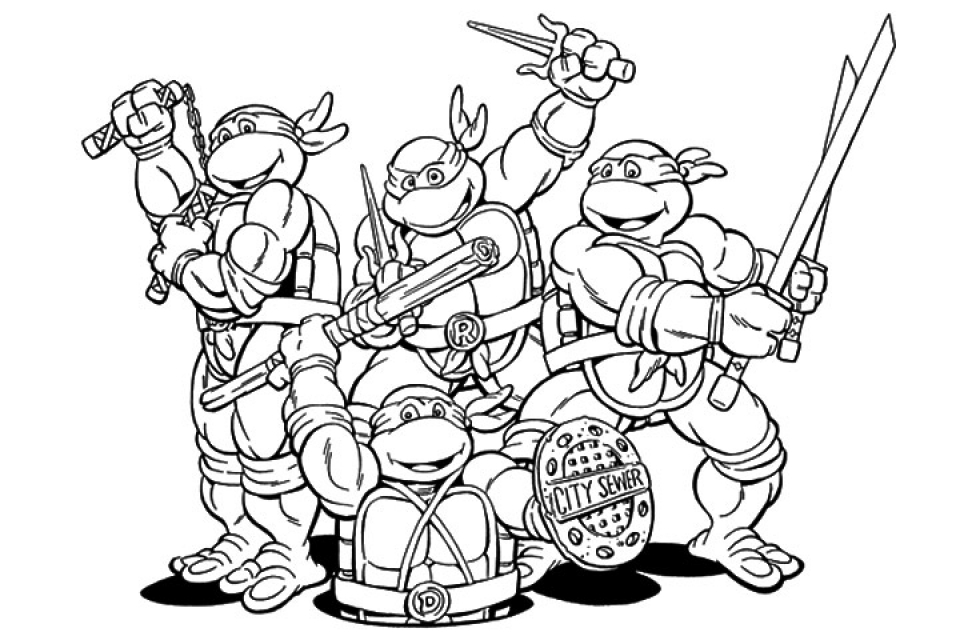 Looking for some superheroes coloring pages? Why don't you get these awesome Ninja Turtles printables. You get to color Leonardo with his twin katana as well as his other three brothers with their own respective weapons. This mutant ninja might be classic, but they never get old. Just last year, they got a new sequel to their first live-action movie. Although I must say that the movie is average at best, I was still happy to get to see the hard headed Raph and the wise Leo work hand in hand kicking the villain's butt. And there was Megan Fox too which was quite the eye candy.
Anyway, there are well over 25 ninja turtle coloring pages on this post. Some of them show the Leo and bros as individual while some others group them as one pizza-loving mutant ninjas. My favorite has always been Donatello. He might be a genius and geeky guy, but you need not doubt his combat ability. His fighting technique with his wooden staff is crazy. He could just swing here and there, performing impossible stunt as if he was a circus boy. Oh, and there is Master Splinter too. He's old and cranky but still kicking. Even the mighty Ralph must acknowledge his power. Check them out below!
Also Check: Spring Coloring Pages
Ninja Turtle Coloring Pages
#all ninja turtles coloring pages#carnival coloring pages ninja turtle#ninja turtle cartoon coloring pages#ninja turtle christmas coloring pages#ninja turtle coloring pages printable