Peppa Pig Coloring Pages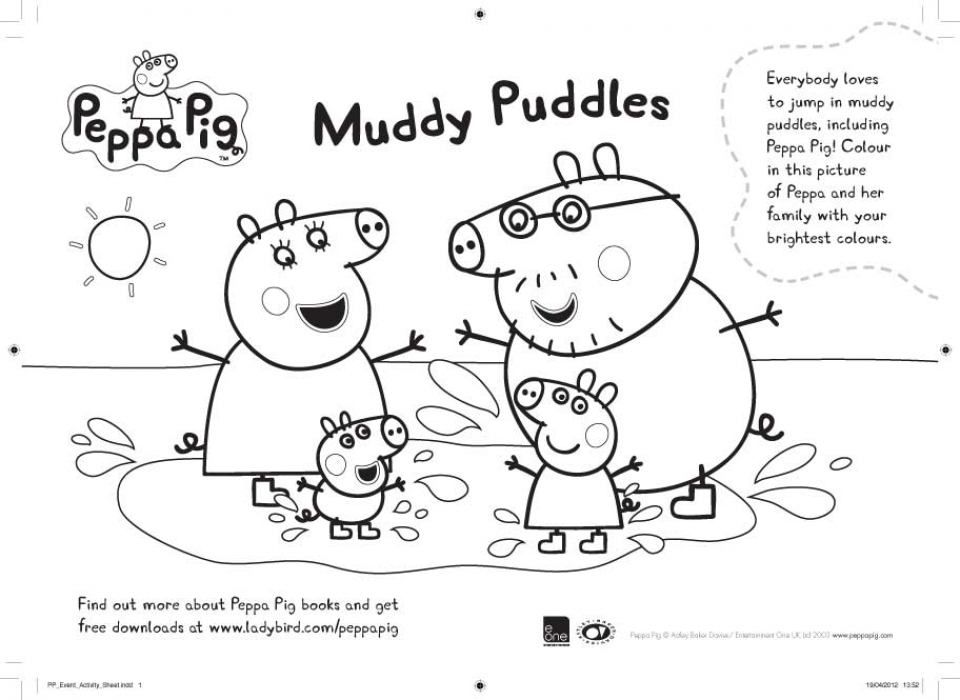 Not all popular kid's shows come from US. Some of them are born out of the creative minds living in the land of Britain. In the past, we've seen Thomas and Friends. Now, we have Peppa Pig. The preschool animation show is already on its fifth season this year and it doesn't seem to be concluded anytime soon given there are still so many children around the world who loves Peppa Pig. The series show the adventures of a little anthropomorphic pig girl named "Peppa Pig" with her family and friends, who are also anthropomorphic characters based on various animals. What sets Peppa Pig apart from similar animated series is the last names of each character resemble the type of the animal. Also, they still retain some of their animal traits. For example, Peppa Pig's family likes to snort when they're talking. The Rabbits family love carrots and the often squeak like what real life bunnies do.
Anyway, if your kid loves watching this series, why don't you get him / her some of these funny Peppa Pig coloring pages? They can be a good art and craft activity for your kid. Just choose the ones that you think of the highest quality and print them. All of these Peppa Pig coloring pages are free, so you really don't need to concern about shelling out money. There are over 30 printable Peppa Pig coloring pages in this post. You can see her doing many kinds of activities both with her family and her friends. You can see Peppa and her her family playing in the muddy puddles. You can also see her riding her bicycle on a nice morning. There is this funny image of Peppa Pig wearing a fairy godmother costume. Just check them out yourself below and see if you like any of them. Hope you enjoy these Peppa Pig coloring pages.
Also Check: Superman Coloring Pages
Peppa Pig Coloring Pages
#peppa pig coloring pages a4#peppa pig coloring pages easter#peppa pig coloring pages online#peppa pig coloring pages print#peppa pig coloring pages printable