Winnie the Pooh Coloring Pages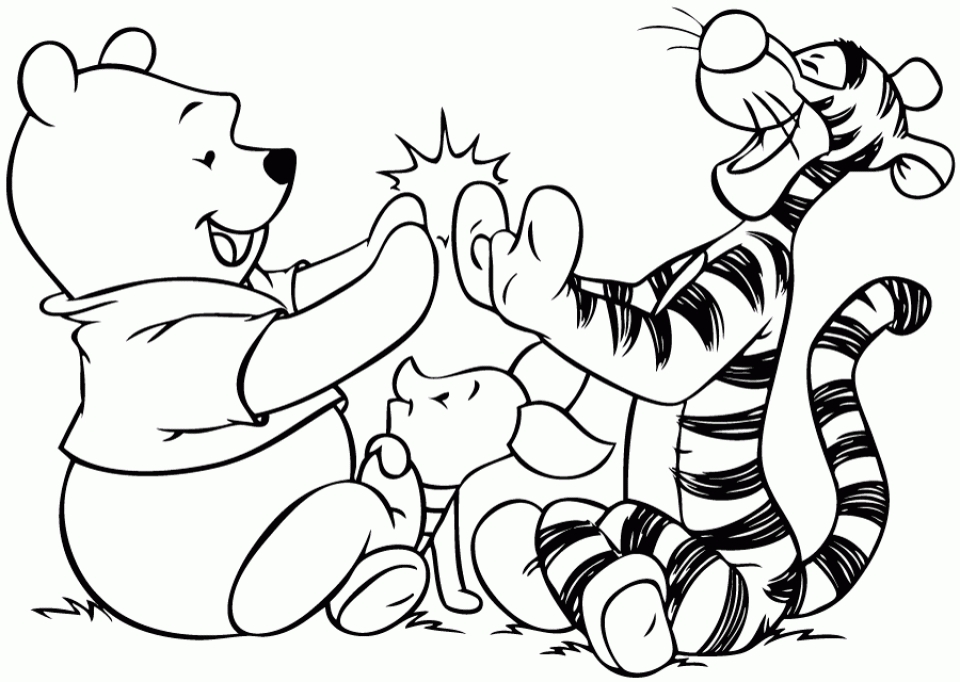 Some storybooks are timeless. Even though they were published almost 100 years ago, they're still very relevant today and kids love them very much. One of the best example is Dr. Seuss books. But we're not going to talk about him right now. Instead, we're going to talk about one arguably most popular character ever introduced in children's storybooks. Yep, it's the honey-loving bear, Winnie the Pooh. Winnie's got his name from the author's kid's toy. It was a plush toy bear that was named after a real-life Canadian bear. Unlike the cartoon version, the real life bear was a girl. She was taken care of in a zoo in London because the owner thought she was going to be safer there than in North America that was badly affected by World War I. What about "The Pooh" part? Well, many sources told that it was the name of a swan that the author, A. A. Milne, had. So, next time you are asked what happen if you combine a bear and a swan, you know the answer is Winnie the Pooh.
Anyhow, that was just a little fun trivia about the yellow bear. Right now, it's time for us to get down and have fun with these Winnie the Pooh coloring pages. In the following printables, you will not only find Winnie by himself. In some printables, Winnie the Pooh is accompanied by his best friends, namely Tigger, Piglet, Rabbit, and the always gloomy and doubtful donkey, Eeyore. Together, they make a fun and happy group that all kids in the world like to hang out with. There is also the baby version of Winnie the Pooh. You can see him playing on the floor with also the baby version of Piglet. Pooh can be found either enjoying his honey meal or having a playful adventure with his friends. Hope you enjoy these Winnie the Pooh coloring pages.
Also Check: Dolphin Coloring Pages
Winnie the Pooh Coloring Pages
#winnie the pooh coloring pages baby#winnie the pooh coloring pages birthday#winnie the pooh coloring pages christmas#winnie the pooh coloring pages disney#winnie the pooh colouring pages online