Rainbow Dash Coloring Pages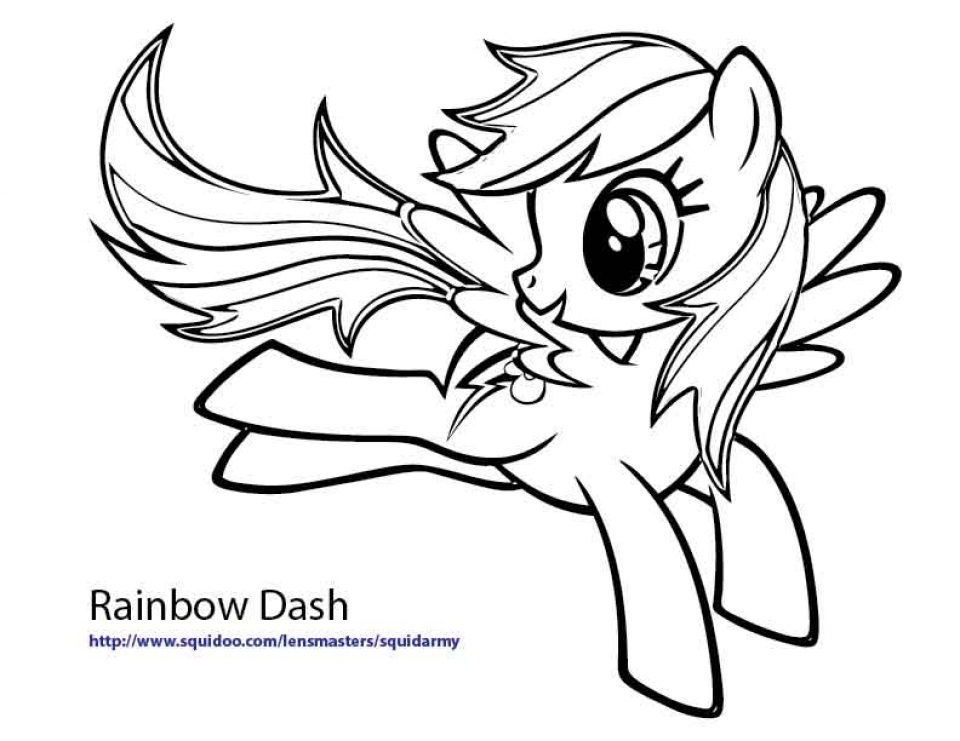 Who is the fastest pony in the entire Equestria? I think you will all agree if I say it's Rainbow Dash. In the 16th episode of the My Little Pony: Friendship is Magic series, which is titled "Sonic Rainboom, Rarity and Princess Celestia herself mentioned that Rainbow Dash is the fastest pony in their universe. It's partly because she is a pegasus. All pegasus have wings and it is her wings that give her the lightning speed she has right now. I remember in an episode where Rainbow Dash competes with Applejack in a running competition. Applejack was ahead of her until she cheated and used her wings to run to the finish line. From that moment on, she's always shown being very competitive with Applejack, the country pony.
Anyway, if you're a fan of Rainbow Dash, you might want to get some of these Rainbow Dash coloring pages. There are 20 of them and you can see Rainbow Dash with many different expressions. You can see her with her cheerful and playful smile and you can also see her with her cool masculine smirk, as if she was acting that no one else in Equestria is better than her. You can also see Rainbow Dash stand next to her rival Applejack. As for the color, it's up to you. You can color these Rainbow Dash coloring pages according to your liking. But in case you want to know, her original color is blue. Her bangs gradually change from red to yellow. While her tail has a rainbow color. Her cutie mark is a white cloud with a lightning that has a color of a rainbow, much like her tail. Hope you enjoy these Rainbow Dash coloring pages.
Also Check: Barney Coloring Pages
Rainbow Dash Coloring Pages
#baby rainbow dash coloring pages#rainbow dash coloring pages equestria girl#rainbow dash coloring pages online#rainbow dash coloring pages to print#rainbow dash coloring sheets