Scooby Doo Coloring Pages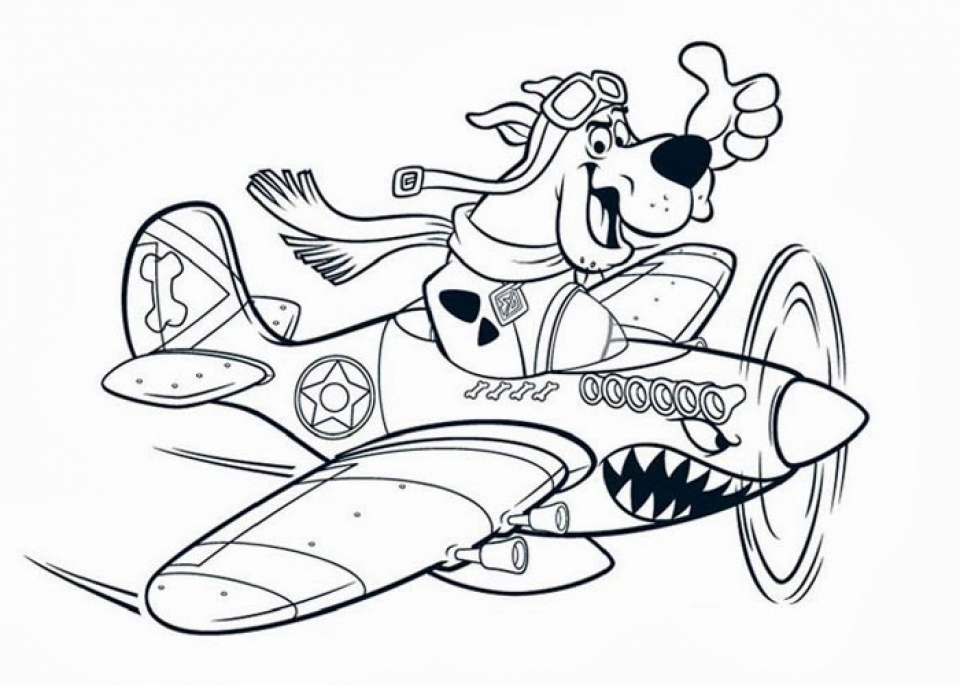 Can you tell when was the first time Scooby Doo and friends showed up in our TV screen? It's in 1972. The first series was entitled "Scooby Doo, Where Are You?" Dang, I still remember the song. "Scooby Dooby Doo, where are you? We got some work to do now. Scooby Dooby Doo, where are you? We need some help from you now" Scooby is arguably the most famous Great Dane dog in the world. Although his two live action movies were not a big hit in the box office, it doesn't stop many producers from releasing any types of entertainment about Scooby. Up until now, Scooby has starred 12 TV series titles, 2 live action movies, 25 direct-to-DVD movies, and 21 video games. There are still some spin-off series too. That's quite an achievement for a Great Dane dog that easily gets scared. Anyway, did you know that his real name is Scoobert Doo? It's changed after the creator was inspired by a line from Frank Sinatra's song titled "Strangers in the Night". It was "Doo-be-Doo-be-Doo".
I grow up watching Scooby Doo, Shaggy, and friends solving mysteries. And I absolutely love these Scooby Doo coloring pages. If you manage to get to this post, then I assume you do too. Check out these funny coloring pages of Scooby Doo. You can either see him goofing off alone, as a pirate captain for example, or grouping up with his gang, The Mystery Inc. You can see the usual trio, Shaggy, Velma, and Scooby running scared when an ancient Egyptian mummy rose from his tomb. Additionally, you can also the iconic scene where Scooby would jump on Shaggy's carrying when he's got surprised by a monster or ghost. Sometimes, it's also Scooby that carries Shaggy. If you want to print these Scooby Doo coloring pages, simply click on the thumb images. On the next page, you will see a print button. Anyhow, hope you have a good time with these cool Scooby Doo coloring pages.
Also Check: Wolf Coloring Pages
Scooby Doo Coloring Pages
#a pup named scooby doo coloring pages#scooby doo coloring pages free#scooby doo coloring pages free printable#scooby doo coloring pages printable#scooby doo coloring pictures