Sleeping Beauty Coloring Pages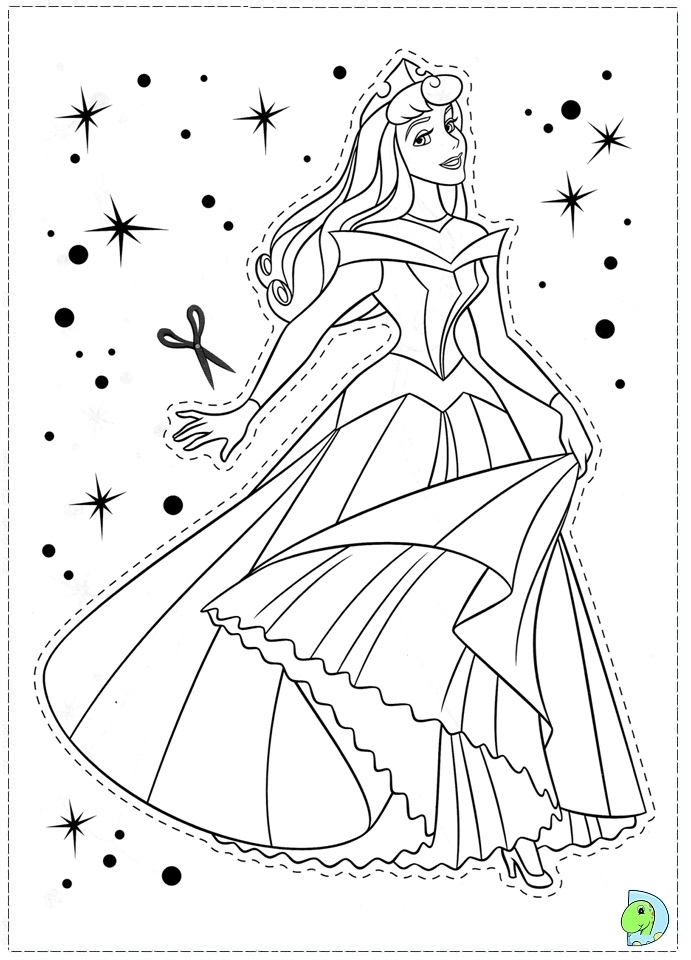 The story of Sleeping Beauty is quite similar to that of Snow White. Princess Aurora is cursed to fall asleep and never awake again by the time she's reached an age. However, instead of a witch, the one who casts the enchantment to her is an evil fairy, and instead of apple, the curse is done through a spindle needle. I know Disney had made it to an animated movie long time ago, but I don't seem to remember any of it. I do remember the live action movie, "Maleficent" though. It's a twist to the original story of Sleeping Beauty. It focuses more on the evil fairy, played by Angelina Jolie, showing her background story and how she come to grow a deep grudge for Princess Aurora. As the princess grows, Maleficent keeps watch on her and her heart becomes softened by her beauty and kindness. She grows more fond of her day by day and ends up saving her from the curse she inflicted on her in the past.
Now, if it's Sleeping Beauty coloring pages that you want, I have prepared some of them right after this post. You can print the ones that like the most, or print them all for that matter. They're all free but only for personal use. In the Sleeping Beauty coloring pages below, you'll see many scenes taken from Disney's classic movie of the same title. A scene where Aurora dances in the hall with the prince. A scene where she eventually falls in deep slumber with the prince coming to save her by kissing her. A scene where her three fairy godmothers take care of her when she's confined in a hut in the woods. I couldn't find the printable image of the evil fairy, though. I hope you don't mind with that. After all, these Sleeping Beauty coloring pages are cost-free. Enjoy!
Also Check: Marvel Coloring Pages
Sleeping Beauty Coloring Pages
#coloring pages of sleeping beauty#sleeping beauty castle coloring pages#sleeping beauty coloring pages free#sleeping beauty coloring pages online#sleeping beauty fairies coloring pages