Sofia the First Coloring Pages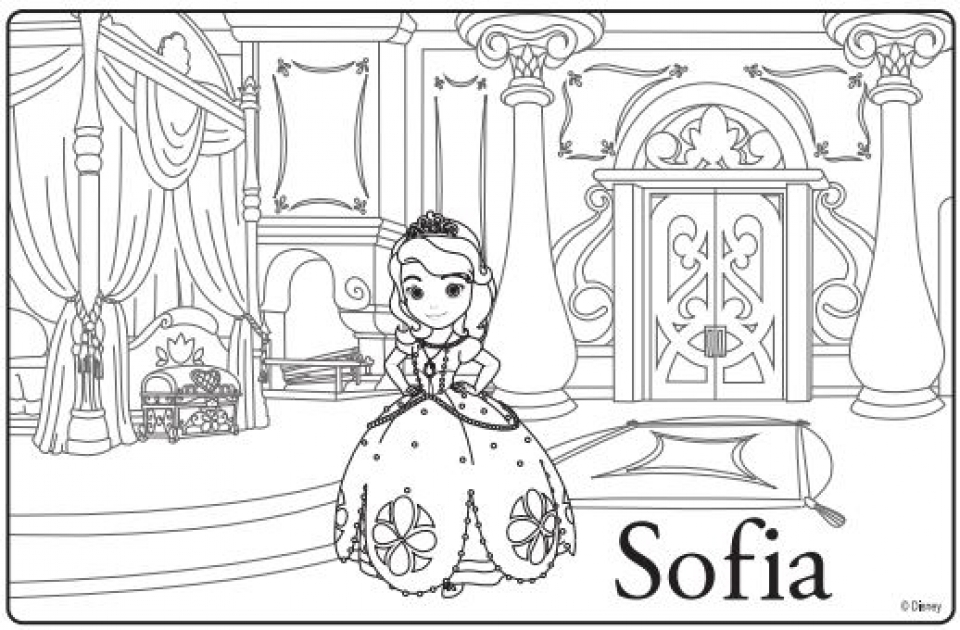 Disney has a relatively new princess that has quite made a name for herself in the last few years. Unlike previous Disney princesses, this one is still of a very young age. Can you guess who she is? Yes, she's Sofia the First. A little village girl who becomes a royal princess overnight after her mother is married by the king. Disney introduced Princess Sofia about five years ago. She showed up in a TV movie together with classic Disney princesses such as Belle, Ariel, and Jasmine. Being a princess long before Sofia did, the three of them advised Sofia on how to become a proper princess. Eventually, after her various journeys and adventures, Sofia learns that being a royal princess is not about feeling proud of the title. It's about being nice, kind, and honest. She's always helpful to everyone, even to her step sister, Princess Amber who is not necessarily bad but often jealous to her.
I've already loved Sofia the First after I watched her for the first time. She looks very cute and cheerful. Now if you're like me, you might want to get these lovely Sofia the First coloring pages. There are tons of them, so you really can't run them all out. As you can see yourself, there are many characters shown in the following Sofia the First coloring pages. From Princess Sofia herself, to her three fairy godmothers namely Flora, Fauna, and Merryweather. Of course, you can find Princess Amber as well as the king and the queen too. And don't forget James. He's the twin brother of Amber and always comes up with wacky ideas. In these Disney Princess Sofia coloring pages, you can see Sofia either by herself, with her pets, or with other characters like Amber. Check them out yourself. Hope you like these Sofia the First coloring pages.
Also Check: Geometric Coloring Pages
Sofia the First Coloring Pages
#sofia the first coloring pages amber#sofia the first coloring pages james#sofia the first coloring pages online#sofia the first family coloring pages#sofia the first halloween coloring pages