Stained Glass Coloring Pages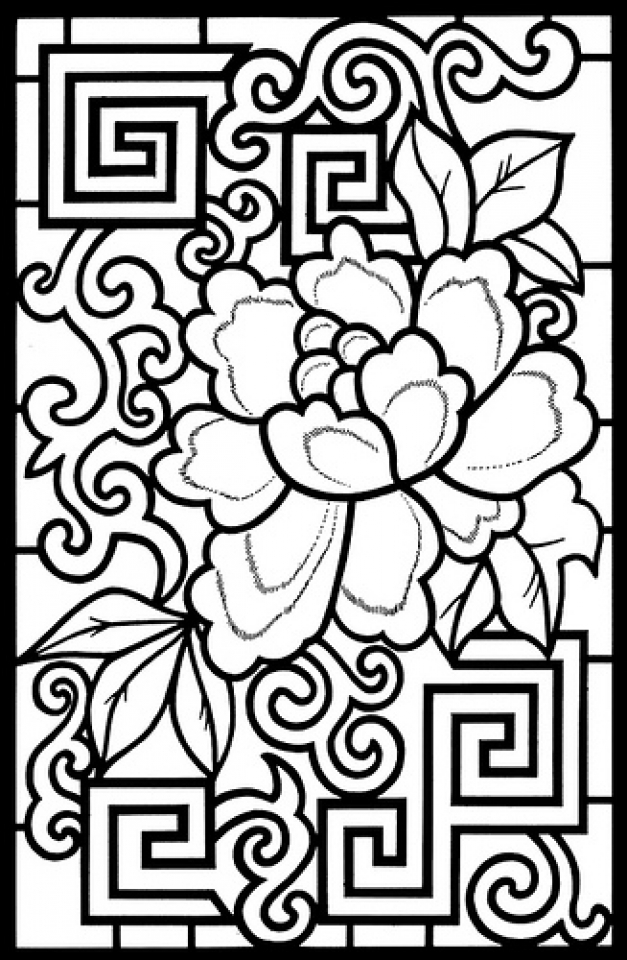 I've recently learned that stained glass art has been involved in the making of holy churches since as early as fourth century. However, it only started to took off dramatically in the 11-12th century when a German (I can't recall his name) shared his technique for making a beautiful stained glass publicly. Before it was used in churches, artistic stained glass is the privilege of the wealthiest individuals in Roman empire. It was then used to decorate many churches. Aside from its decorative purpose, stained glass has also become a media for learning since its designs are mostly inspired from the stories Bibles told.
Anyway, apparently stained glass can also make some really awesome coloring pages for grown ups. Just look at some of the samples I included in this post. They're just amazing. You can sit for hours, drowning in your own imagination and coloring these stained glass printables. If you have just started into coloring, you might want to try some of the simpler designs, like the butterfly and roses. For more advanced colorists, there are a plenty intricate stained glass designs for you to have fun with. Note that while these coloring pages are free, you must not use them for any commercial purposes. Now, enough with me holding you back. Click on some of the following thumbnails and start printing  and coloring them.
Also Check: Santa Coloring Pages
Stained Glass Coloring Pages
#stained glass coloring pages christmas#stained glass coloring pages for adults#stained glass coloring pages free printables#stained glass coloring pages religious#stained glass window coloring pages