Stitch Coloring Pages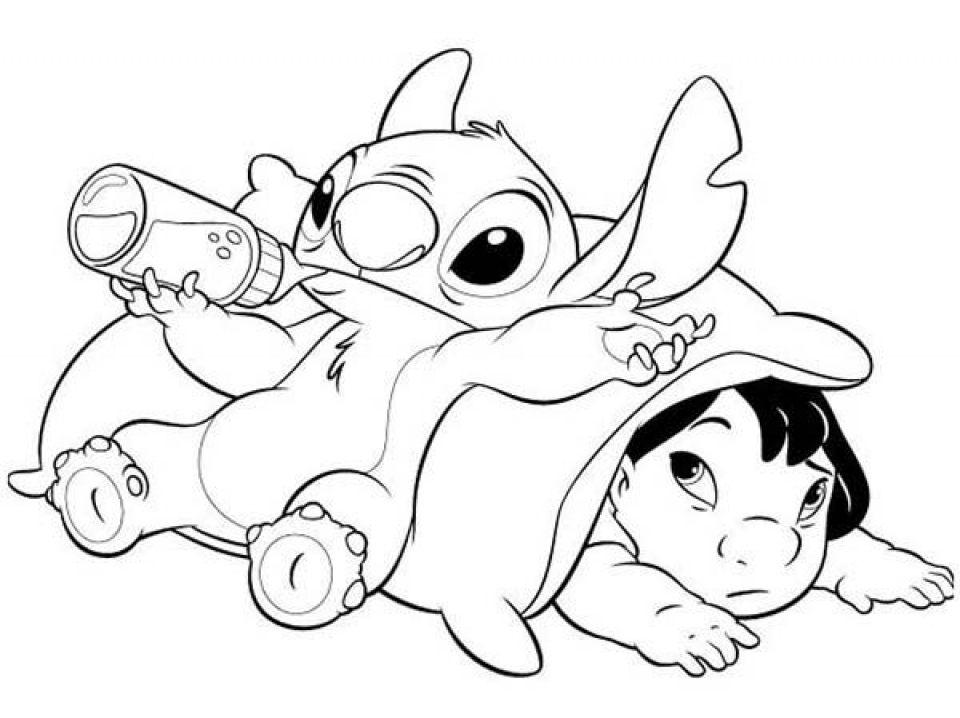 Now this one is my favorite alien, Stitch. I still remember watching his movie with my little sister. It was a good time and we laughed a lot. Heck, we even asked our mom to buy the video game title. Stitch and his Hawaiian best friend, Lilo, was really exciting to watch. Stich, who was originally a bad alien who comes to Earth with a single mission that is to obliterate its civilization, becomes a good friend with Lilo. The latter is a little Hawaiian girl who lives with his big sister. I can't recall what actually happens with her parents but Lilo isn't always in good terms with her sister even though her big sister only wants the best for her.
Stitch actually has 6 limbs but two of them get shrunken to the point that  they become invisible when he behaves well. When Stitch gt into tantrums, these two limbs always grow back. Dang, I'm surprised I still remember that. Anyway, if your kid is a big fan of Stitch, just like me, then you might want to grab these exciting Stitch coloring pages for him/her. There are many images of Stitch that you can print for your kids so that they can color them. Stitch himself looks awfully fun in these printables. He plays ukulele, he tries to build a sand castle, he licks ice cream cone; he's just so cute. I wonder why Disney doesn't make another sequel for him. Anyway, I hope you enjoy these Stitch coloring pages.
Also Check: Dora the Explorer Coloring Pages
Stitch Coloring Pages
#cute stitch coloring pages#stitch christmas coloring pages#stitch coloring pages disney#stitch coloring pages online#stitch coloring pages to print