Strawberry Shortcake Coloring Pages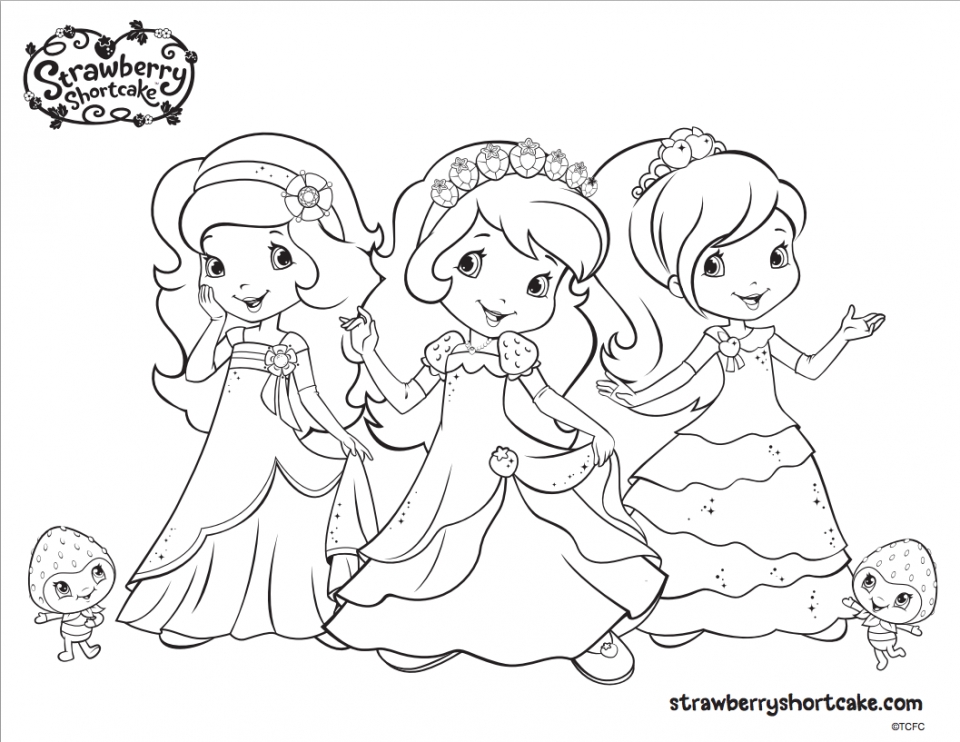 Most of you probably don't have any idea about it, but that little cute girl with rosy hair named Strawberry Shortcake is actually almost 40 years old. How come, you say? Well, she's created for the first time by an employee of American Greetings named Muriel Fahrion in 1979 as a character for the cards her company sold. Back then, her outward appearance wasn't exactly like this. Despite having similarly cute looks and rosy hair, the Strawberry Shortcake in the past had rather curly hair. It was in 2009 when Strawberry Shortcake was relaunched for the third time that she began to have a more modern long hair like we all know today. Her TV series titled Strawberry Shortcake's Bitty Berry Adventures spanned for 5 seasons and ended in 2015. I don't know if they're going to continue the series to another season but, during those six years Strawberry Shortcake has become a very popular character among little girls.
Anyway, if you're looking to get some beautiful Strawberry Shortcake for your little princess, you can find them in this post. As you can see, there are numerous Strawberry Shortcake coloring pages in this post. Even better, you will not only find her on these printables, but her friends too. All of her friends are named after foods too such as Orange Blossom, Lemon Meringue, Blueberry Muffin, Plum Pudding, Cherry Jam, etc. You can also see Strawberry Shortcake having a good time with her two pets, a kitten named Custard and a little puppy named Pupcake. All these adorable coloring pages of Strawberry Shorcake will absolutely make any little girls thrill. You can see her dancing in a rain, singing on a sparkling stage, going to a party dressed like Cinderella, and of course shopping. No matter what she does, Strawberry Shortcake still looks very cute. Check her out in the following Strawberry Shortcake coloring pages.
Also Check: Abstract Coloring Pages
Strawberry Shortcake Coloring Pages
#strawberry shortcake and friends coloring pages#strawberry shortcake coloring pages printable#strawberry shortcake coloring pages to print#strawberry shortcake coloring pages to print for free#strawberry shortcake colouring pages online