Tinker Bell Coloring Pages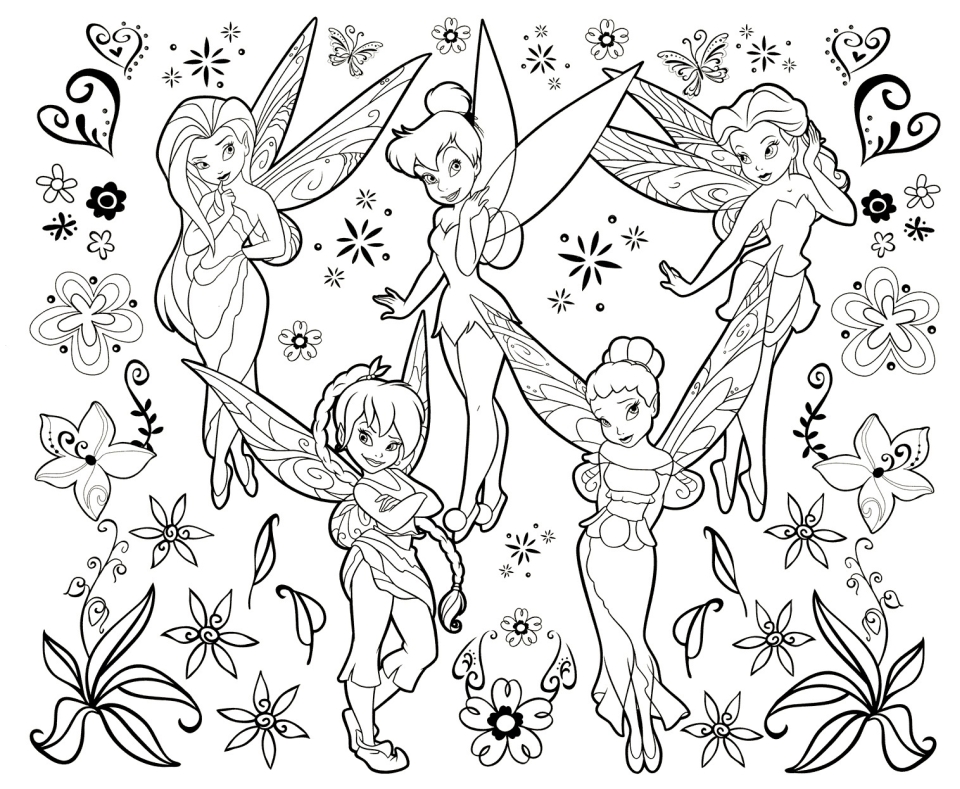 Some of you may think that I made a mistake typing the name of Disney's most beloved fairy as two words "Tinker Bell". Some of you may believe that the correct name is one word, without a space "Tinkerbell", which is very understandable given other fairies only have first name. Well, here's a shocker for you. The correct official name is two words "Tinker Bell". It's written like that in her Wikipedia page. In fact, even Captain Hook likes to call her "Miss Bell", which indicates that her name consist of two parts, first and last name. Anyway, when I said most beloved earlier, I wasn't exaggerating. I love all Tinker Bell movies, although they were not as big a deal as Frozen and other Disney hits. Tink was such a fun character to watch. She gets jealous and irritated easily, deep in her heart, she was very kind and caring to all inhabitants of Pixie Hollow.
Now if you're all like me, you'll be overjoyed to see these many Tinker Bell coloring pages. There are about 40 of them, and you can get them all without even shelling out a dime. Yes, all these Tinker Bell coloring pages are free. You can color Tink and her friends namely Silvermist - the water fairy, Vidia - the most talented wind fairy, Fawn - the loving animal fairy, Rosetta - the flower fairy, and Iridessa - the brownish light fairy. There is also the fairy that rebels and chooses to become a pirate with the young version of Captain Hook. Her name is Zarina, if I'm not mistaken. Also, you can see Tinker Bell's twin sister who has a white hair and lives in the winter region of Pixie Hollow. Her name is Periwinkle. She's even cuter than Tinker Bell. Anyway, use these Tinker Bell coloring pages only for personal purpose. They're not intended for any commercial use.
Also Check: Christmas Tree Coloring Pages
Tinker Bell Coloring Pages
#tinkerbell coloring pages and friends#tinkerbell coloring pages disney#tinkerbell coloring pages online#tinkerbell coloring pages printable#tinkerbell coloring pages secret of the wings