Tractor Coloring Pages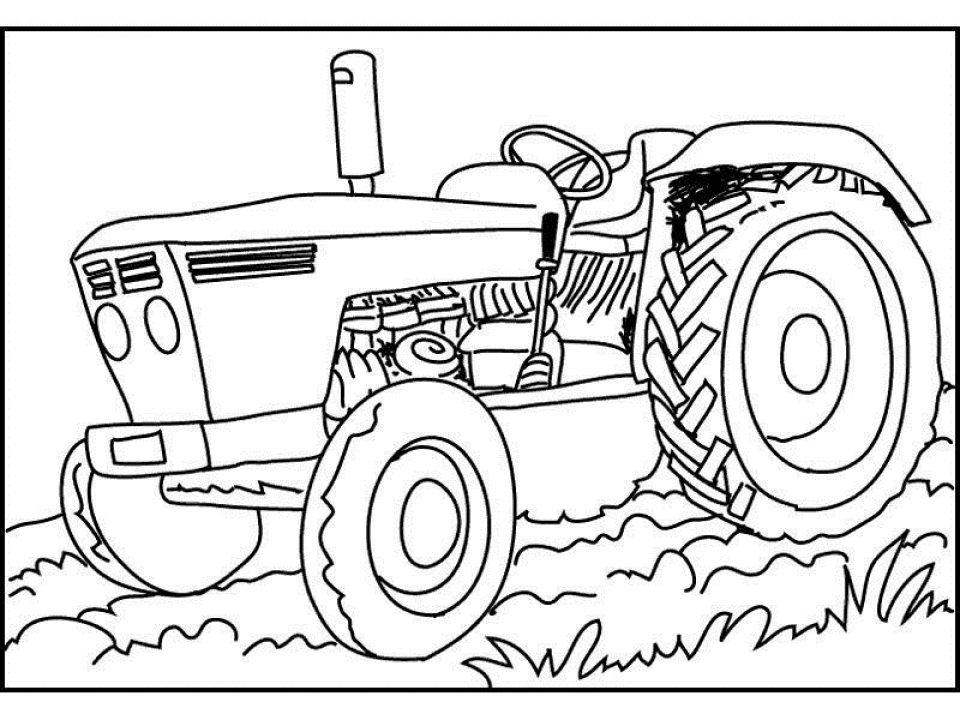 Tractor may not be as fast as a Ferrari, nor it is as slick as a Lamborghini. Heck, it doesn't even have the comparable attraction of the good ol' American muscle car. Still, that doesn't stop some kids from making tractors their favorite toys. You might not believe it bur some kids are really drawn towards John Deere tractors. That loud and dirty vehicles somehow manage to steal the hearts of many American children. It's not very uncommon now to find a tricycle modeled after one of John Deere's tractors or diggers. Heck, I even managed to find a blog post that capture various beautiful moments of kids with their favorite tractor toys. You can check all these photos here! There are 25 of them and it's not only boys. There are a couple of little girls playing with their tractor toys too.
Anyway, if you've been looking for some tractor coloring pages to please your kids, you can get them in this post. There are more than twenty of them, so you can choose the one that looks most exciting for your kids. Some of these tractor printables look very detailed and realistic. Hence, it might be a little inappropriate if you give them to kids under 5 years old. However, some of these tractor coloring pages are very simple too. Any preschoolers won't have any trouble coloring them. You can check them out and sort them based on your liking below. Enjoy!
Also Check: Doodle Art Coloring Pages for Adults
Tractor Coloring Pages
#tractor coloring pages john deere#tractor coloring pages online#tractor coloring pages preschool#tractor coloring pages printable#tractor coloring pages to print