Train Coloring Pages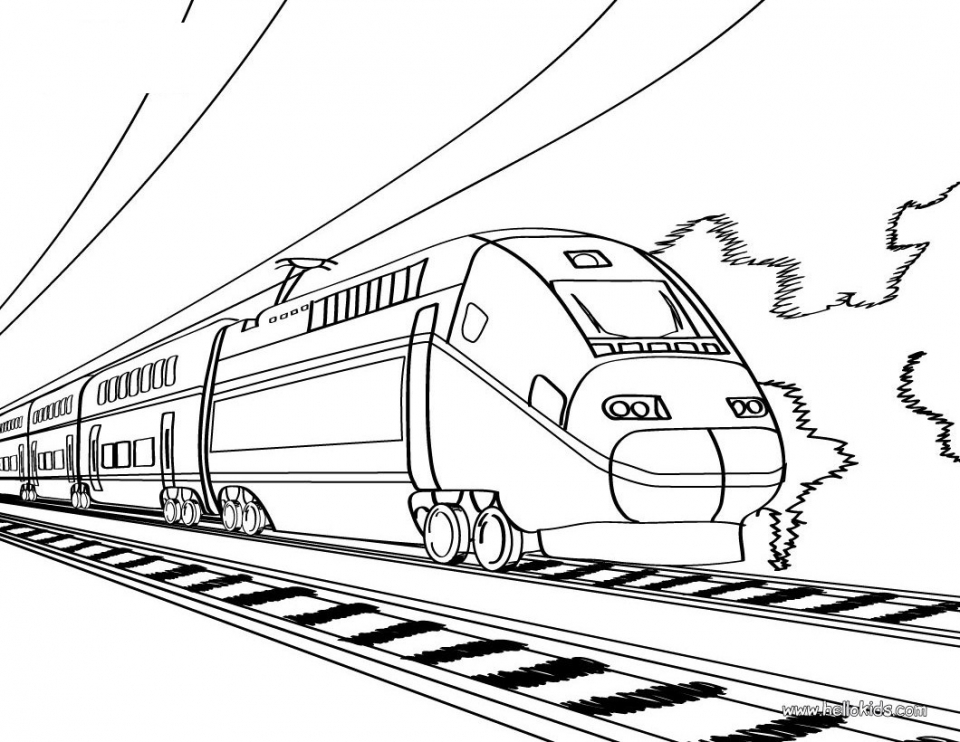 This post is about train coloring pages, but before that, let me tell you my story.  I have a cousin who, when he was a kid, was absolutely crazy about trains. Our grandma's house is near a railway and every now and then a train would pass by. When it did, this cousin of mine would run out of the house like a mad man and he would waive his hand like anybody inside the train would notice him. Seriously, I really can't understand what he so loves about train. I know high tech trains today are equipped with so many sophisticated features, but in the past trains were so ordinary. There wasn't really anything about them worth admiring. Well, maybe it's just my cousin. Anyway, I've said that today's trains are actually cool. Some of the fastest trains today can go over 300 miles per hour, which is borderline insane. They use a technology called MagLev (Magnetic Levitation) that keeps friction between the train wheels and the railway as minimum as possible. These trains basically float above the railway. I wonder how the brakes work.
Now, if you've been looking for some nice and cool train coloring pages for your kids, you can consider yourself lucky that you found this post. I've also published a post about Thomas the Train coloring pages. In this post, there are so many train coloring pages that you can print for your kids, so that they can learn about this public transportation while having fun coloring. The train models vary from the very old ones to the latest modern trains. As you can see, there are some coloring pages that show the old and classic steam engine trains. These trains burn tons of charcoals to heat up water and turn it to steam to power the locomotive. On the other hand, modern trains, like the Japanese bullet trains, use superconductor to allow the train to launch itself in high speed on the railway. Check them out yourself and see if you like any of these train coloring pages.
Also Check: Monkey Coloring Pages
Train Coloring Pages
#christmas train coloring pages#coloring pages of train#dinosaur train coloring pages#steam train coloring pages#thomas train coloring pages