Wonder Woman Coloring Pages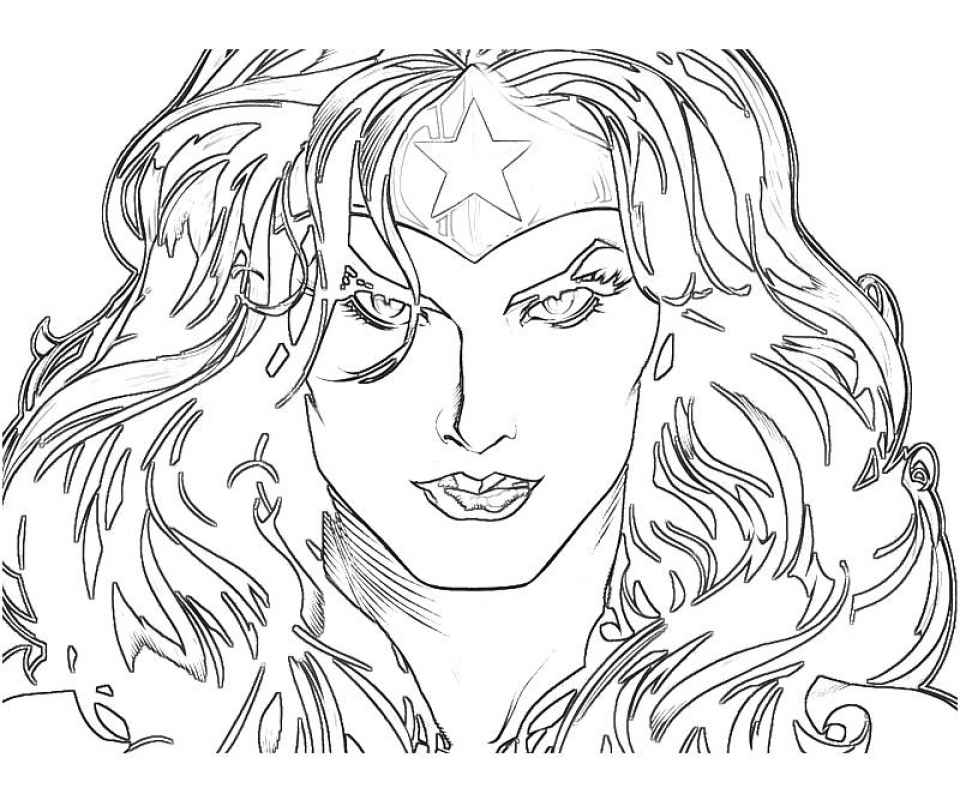 Are excited about the upcoming Wonder Woman live action movie that's going to release this year? As much as I like DC Superheroes, I don't think I'm much of a fan for Wonder Woman. So, I'm not really that hyped for it. Besides, I don't think the cast, Gal Gadot, is spot on. She is beautiful and hot, yes, absolutely. There's no denying about that, but I think she's just too slim and thin for the role of Wonder Woman. Heck, she doesn't look to have any muscle at all. Whereas, as we all know, Wonder Woman is comparable to Superman when it comes to raw power and physical strength.
Anyway, I'm not going to continue with the critics for Gal Gadot. In this post, I'd like to share a number of Wonder Woman coloring pages with all of you. Her design is rather classic with that red and blue swimsuit and sparkling yellow stars around the hip area. But she still looks quite charming though. You can see Wonder Woman lifting a car as if it was a mere pillow. In many of these printables, Wonder Woman is also shown to fly, either carry a person or by herself. You can also see her about to use her Lasso of Truth. Now, these Wonder Woman coloring pages can be had for free but you must keep them for personal use only. Have fun!
Also Check: Mulan Coloring Pages
Wonder Woman Coloring Pages
#lego wonder woman coloring pages#superman wonder woman coloring pages#wonder woman coloring pages for adults#wonder woman coloring pages online#wonder woman logo coloring pages