World Map Coloring Pages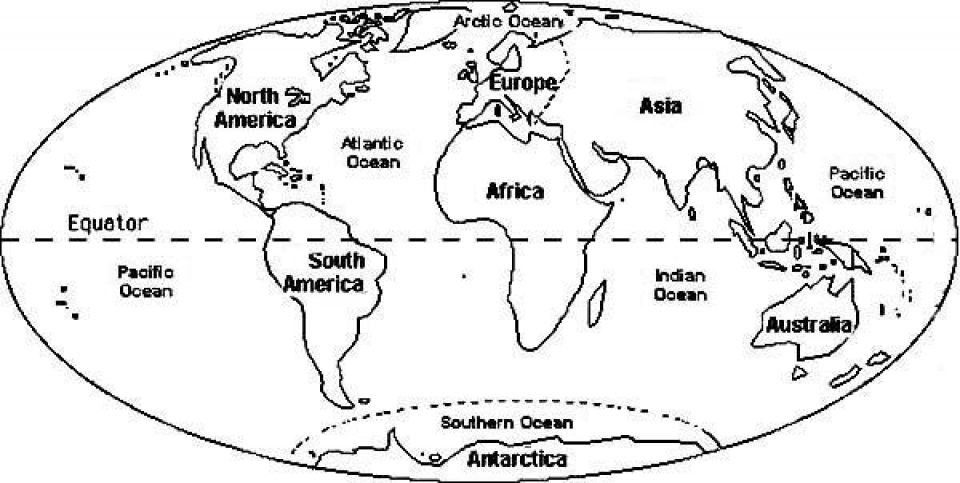 Last year, Flat Earth theory was all the rage. Even though it may sound foolish at the first time, so many people began to buy it. Heck, they even went so far as to fiercely defending it. They didn't seem to mind that they looked like a kid when they started that pointless debate about whether the earth is really flat anywhere on the internet. I never spent more than five minutes listening to their argument, despite so many videos about them uploaded at Youtube. For me, Flat Earth theory is just nonsense. There is no way that Earth is flat while other planets and stars are round.
Anyway, if you're one of the supporters of Flat Earth theory, I'm sorry if I offended you. I didn't mean it. And I'm not going to talk about this theory any further. In this post, I'd just like to share with you some world map coloring pages for kids. Some of the maps show the lines that border countries around the world while some others simply show the different continents on Earth. They could be handy when you try to teach your kids about different places on this world. Print them as many as you like but please use them for educational purpose only.
Also Check: I Love You Coloring Pages
World Map Coloring Pages
#world map coloring page for kindergarten#world map coloring page online#world map coloring page with countries#world map coloring page with labels#world map coloring pages printable