Zootopia Coloring Pages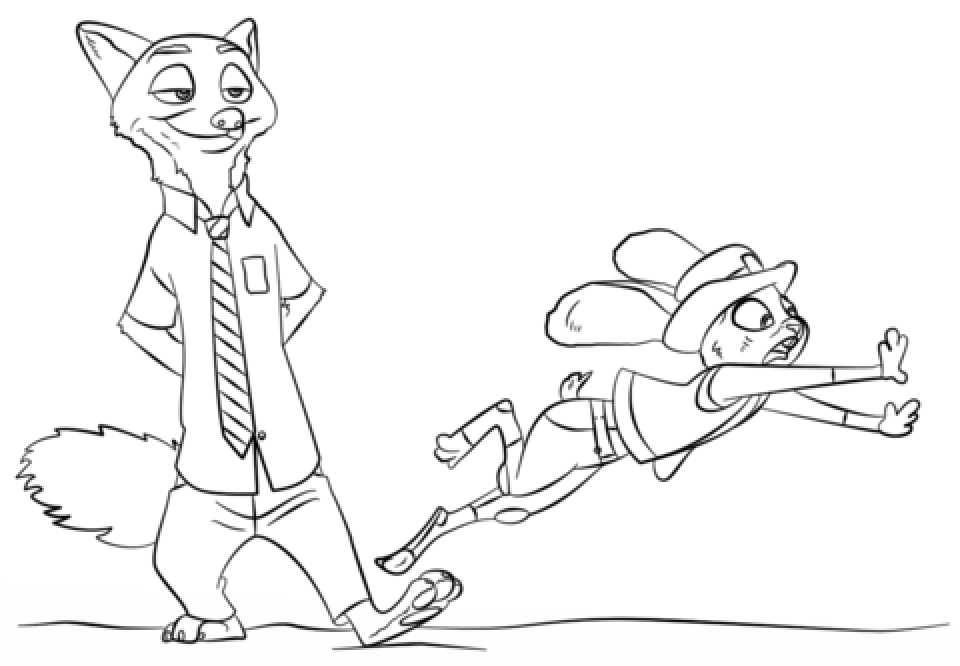 It was only yesterday I re-watched Zootopia. It's easily one of my favorite Disney's animation film. Since the first time I watched it last year, the struggle of Judy Hopps and her friendship with Nick Wilde always inspires me. And let's not forget the soundtrack sung by Shakira, Try Everything. Man, this song really nails it. I'm a metal head and not really used to listening to pop song, but Zootopia's soundtrack is simple great. In case you don't know, Zootopia won an Oscar for the best animated film, triumphing over other big titles like Kubo and the Two Strings, Moana, and My Life as a Zucchini. I'm not very surprised, though. Zootopia has the most interesting and engaging story of all. It tells how a mere little bunny like Judy Hopps can become the most respected police officer in a huge metropolitan animal city, Zootopia. Of course, the process is not easy. Heck, Judy even almost got fired by her superior, Chief Bogo.
Now, if you're a fan of Judy Hopps, you will certainly love these Zootopia coloring pages. In the following printables, you can find many free pictures of Judy Hopps and her partner Nick Wilde that you can print and color. Along those two, you can also see many other side characters such as, Chief Bogo, the "angel with horn" - Gazelle, the fastest sloth in Zootopia - Flash, Major Lionheart, and the God Father - Mr. Big. Of course, there's the villain who I believe not one of you ever suspected, Assistant Major Bellweather. You can see Judy with both her meter maid and her police uniforms. There's also the wacky Yax from the naturalist yoga club. All of these Zootopia coloring pages are really exciting. Get them now and print them, so you can have fun. Check them out!
Also Check: Fish Coloring Pages
Zootopia Coloring Pages
#zootopia coloring pages free printable#zootopia coloring pages to print#zootopia coloring pictures#zootopia colouring pages free#zootopia gazelle coloring pages